Regional
USA & Canada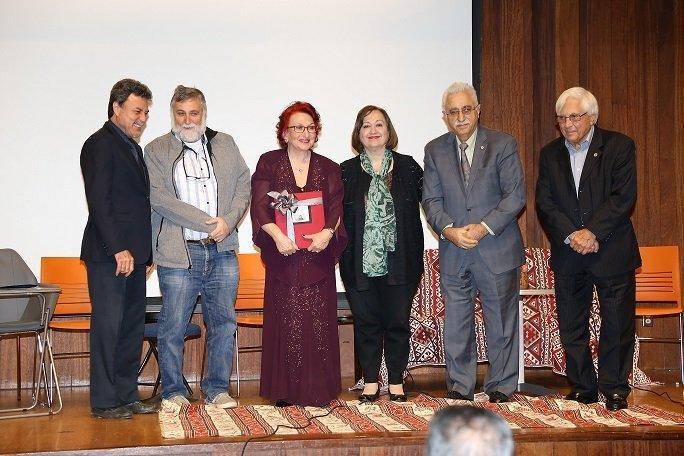 The poet Vehanoush Tekian on November 9, 2018, was honored at the Glendale Public Library on her seventieth birthday—and on the occasion of 55 years of literary life—by the Hamazkayin Western United States Regional Executive Board, the editors of Asbarez, the Tekeyan Cultural Association, the Nor Serount Cultural Association, and the Organization of Istanbul Armenians.
For the occasion, the organizers solicited words of greeting and congratulation from Tekian's fellow authors, which were presented to her in an album. A large number of writers, poets, editors, intellectuals, and government ministers eagerly participated in the activity. The prominent writer Jacques Hagopian declared Vehanoush Tekian Armenian literature's "Lady of Ladies."
While the album was given to the honoree, the Regional Executive Board did read excerpts during the event.