Central Committee
Europe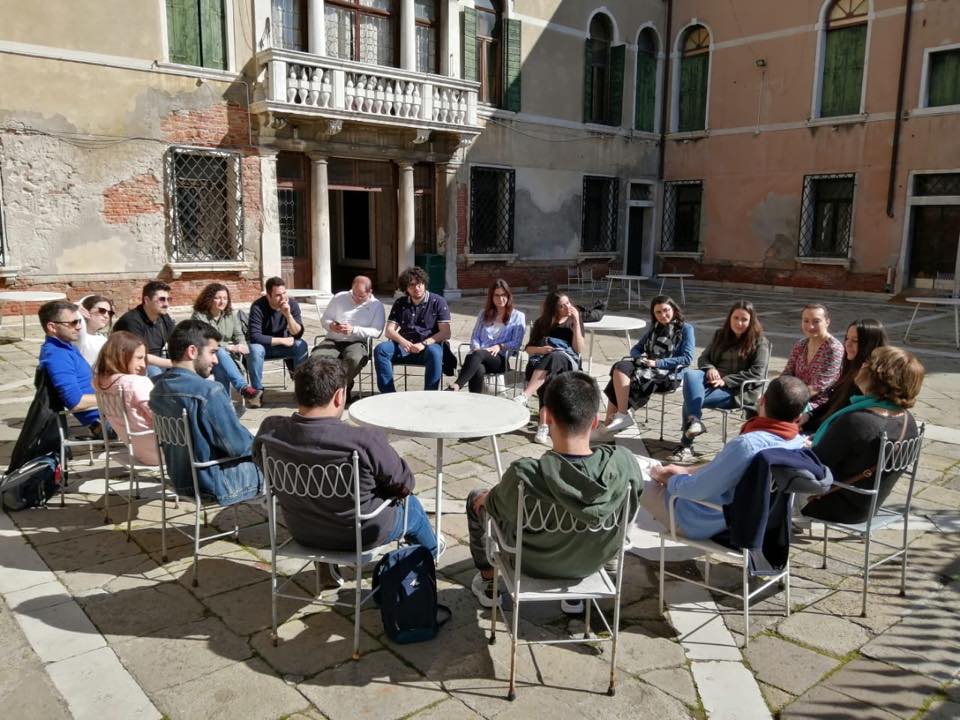 On April 27, 2019, in Venice, for the second year in a row, Hamazkayin's Central Executive Board began its gathering of European college students. The program will run through April 29.
The first session of this conference was an opportunity for participants from Armenia, Lebanon, Turkey, Austria, Russia, France, and Italy to get to know each other. They also met the general director of the gathering, Ara Parseghian, and his associates, Menar Boyajian and Hrair Kalemkerian. The workshop leaders and instructors were also with the participants: Shakeh Major Tchilingirian, Hasmig Shahinian, Vardan Petrosyan, and Hrag Karakashian.
Arin Booloozian Kalousdian, executive director of the Central Executive Board office in Beirut, spoke about the organization's programs, including youth gatherings and children's games (Lala and Ara).
The first workshop was led by Hasmig Shahinian, who presented the topic, "Reading, Writing, Creating." Participants worked on developing and building on a topic. There was vigorous discussion.