Middle East
Regional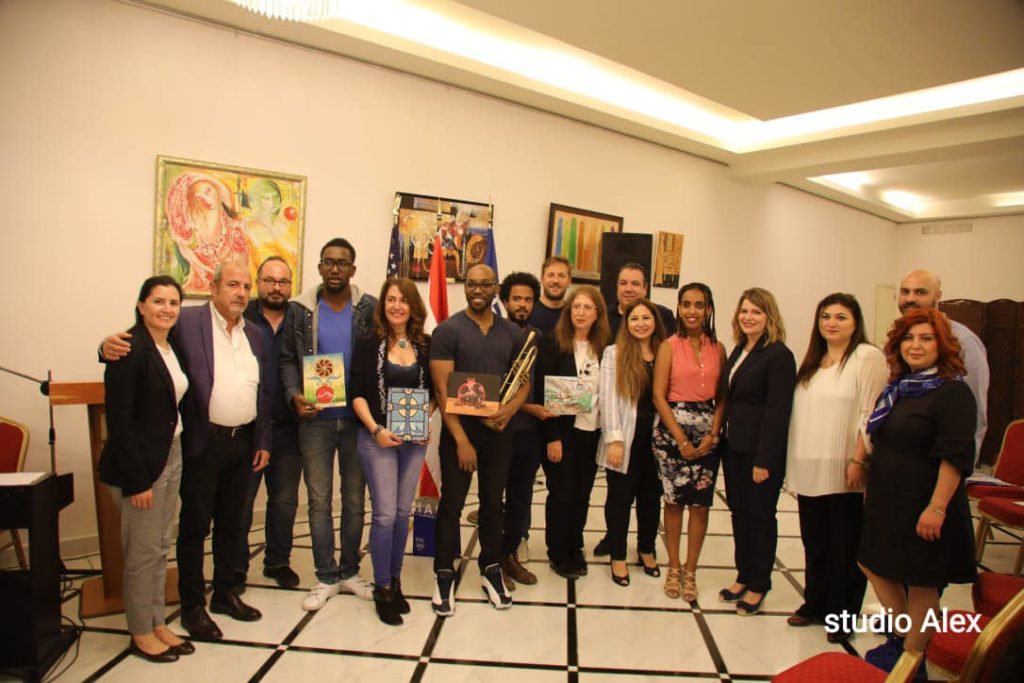 Trumpeter Josiah Woodson, who won a 2012 Grammy for his work on Beyoncé's Love on Top, was in Lebanon with three bandmates as guests of the Public Affairs Division of the U.S. Embassy in Beirut. They held a masterclass at the Hamazkayin Khachaturian Center on May 4, 2022, for over 80 musicians and music instructors.
Josiah Woodson specializes in the fusion of jazz, blues, and hip hop. He earned a Master of Music degree (with academic honors) at the New England Conservatory of Music. His bandmates are Daniel Gassin, Zacharie Abraham, and Laurent-Emmanuel Bertolo, on bass, guitar, drums, and keyboard.
The masterclass was made possible by the Hamazkayin Schools of Art, the Lebanese National Higher Conservatory of Music, the Elias Rahbani Academy, and the Ghassan Yammine School of Art.
Among the participants were 23 students from the Hamazkayin Schools of Art. A majority of them performed during the program. The instructors received gifts prepared by the instructors and students of the Toros Roslin School of Plastic Arts. The Hamazkayin participants received certificates from the U.S. Embassy.