Regional
USA & Canada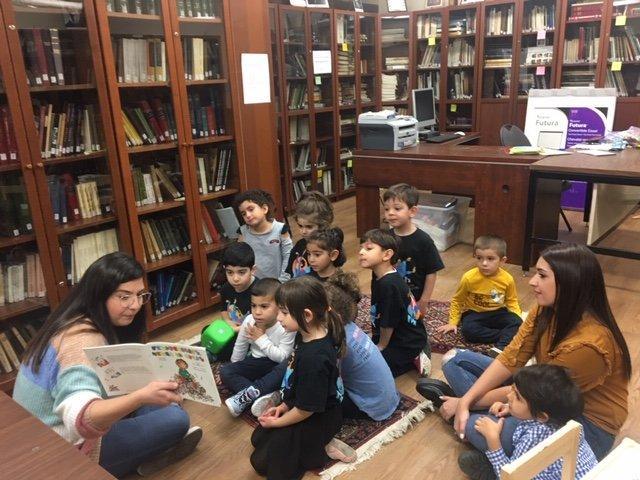 On Friday, October 25, 2019, Hamazkayin's "Sanahin" chapter hosted their popular children's story hour titled "Books are our friends, stories our imaginations." This meeting was the first of the 2019-2020 season of this series.
The children found their places on the rug, to listen to the story, this time "Purple, Green and Yellow" by Robert Munsch, illustrated by Hélène Desputeaux, and presented by Patil Toumanian. Every child was completely engaged in the story about heroine Brigid (Sevan in the Armenian version) who always wants the newest markers available, and soon gets bored of her new ones. Eventually, she gets permanent markers and ends up going on an adventure when she doesn't listen to her mother.
After the story, the children used their inspiration from the book and Brigid/Sevan's naughtiness to paint their own colorful masks and cover their faces with them.
We eagerly anticipate the next children's story hour, which will take place on Friday, November 29, 2019, in the Mushegh Ishkhan library, from 6 to 7 PM.
Your children and grandchildren are welcome to participate in this exciting program. Telephone Papil at 514-585-7350 or email her at patil.doumanian@gmail.com.
Rosemary Sahakian
Hamazkayin's Montreal "Sanahin" Chapter.