Middle East
Regional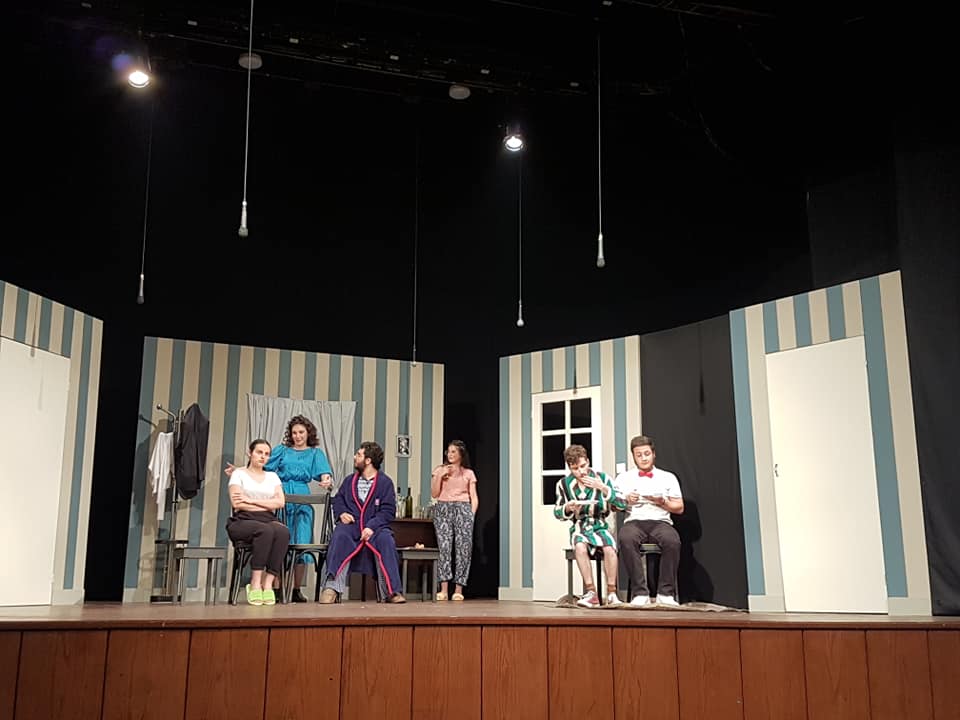 On April 12, 2019, Hamazkayin's "Arek" theater group for children and youth performed Lewis Black's comedy One Small Hitch at the Hagop Der Melkonian Theater in Beirut. The play was directed by Hrayr Kalemkerian.
There was an evening performance of the show, as well as a matinee.
The matinee was intended specifically for students. They all enjoyed the show, sitting silently in awe of the contemporary play being performed in front of them. The performers ranged in age from 16 to 22 and put on a good show.
The show left a big impression on the audience because its relatable characters were able to keep the audience captivated, smiling, laughing, listening, surprising them, and, in short, capturing their imagination.
The cast members used generational differences to create a beautiful harmony onstage. They pulled humor from old and new allusions and the differences in them, performing their lines with love and with passion.
All in all, the show's deep meaning came through in the performances and the hard work of the cast was evident.