Middle East
Regional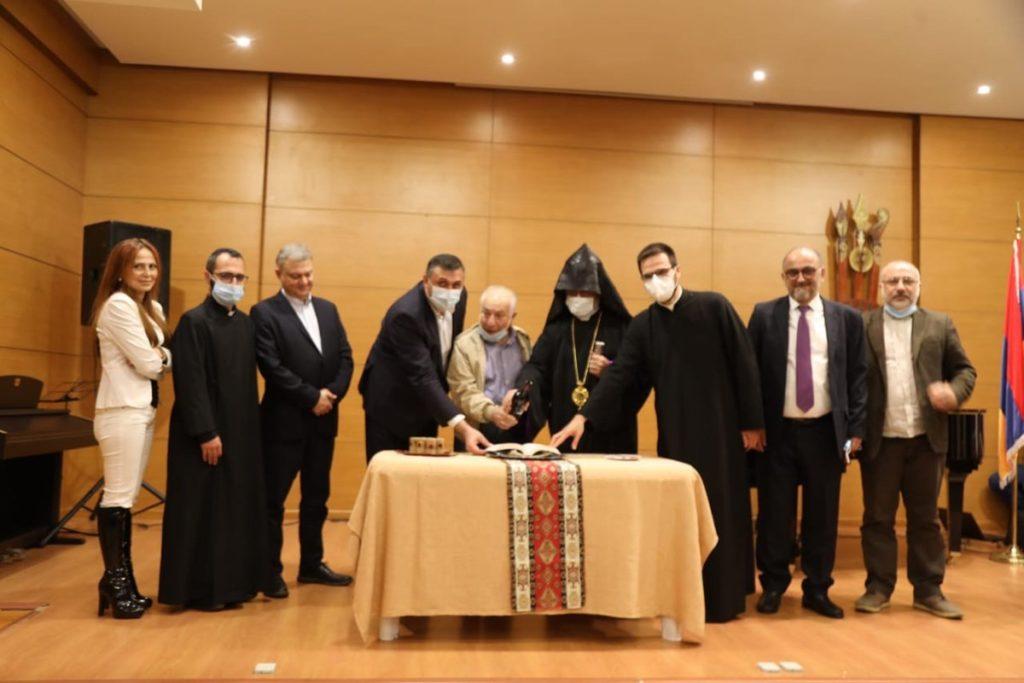 To mark the publication of Hayastanum Khorhrdayin Ishkhanutian Hastatman Himnahartse Spyurkahay Hasarakakan-Kaghakakan Mtki Gnahatmamb (1920–1930) (The question of the establishment of Soviet power in Armenia in the assessment of diaspora Armenian social-political thought, 1920–30), a volume by the Armenia-based scholar Khachatur Rostom Stepanyan, an event was held on November 12, 2021, at the Hamazkayin Levon Shant Center in Lebanon.
Jacques Hagopian, one of the editors of Aztag, opened the event. After a two-year break because of the coronavirus pandemic, the Hamazkayin Letters and Literature Branch was restarting its public events. He introduced the author.
Khatchig Dedeyan, chancellor at the Armenian Catholicosate of the Great House of Cilicia, reflected on Dr. Stepanyan's dissertation research. He characterized the volume as an unbiased and objective presentation of the various political viewpoints in the diaspora in the years after the collapse of the independent republic in 1920.