Middle East
Regional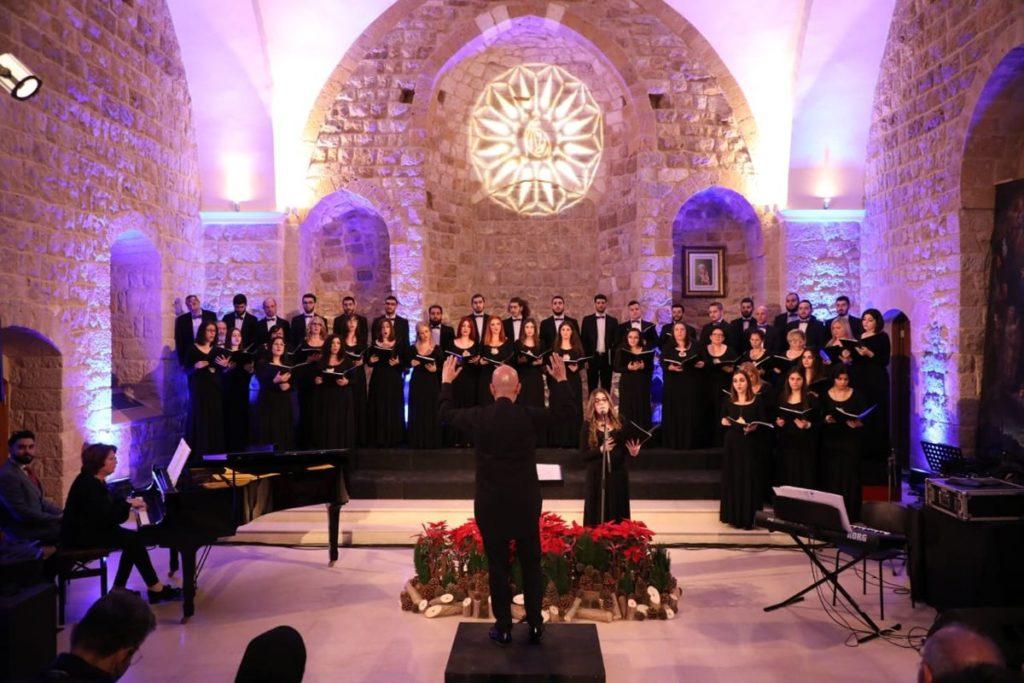 On December 29, 2021, the Hamazkayin "Kusan" Choir performed a program titled, "Armenian Christmas Colors" as part of a festival organized in the new Philokolia Cultural Center in Lebanon. The choir was led by Krikor Alozian. The piano accompanist was Hasmig Kasbarian.
Among the lovers of culture and arts in attendance were local leaders, clergy, members of the Hamazkayin Regional Executive Board for Lebanon, and many others.
The festival, held under the auspices of the Maronite patriarch, Cardinal Bechara Boutros al-Rahi, started on November 30. Each day featured a prominent classical musician. Christmas decorations and foods were available for purchase. It is a tradition for "Kusan" to have a Christmas concert on December 29. Before the pause imposed by the coronavirus, the choir usually performed in the city of Jebeil on that day.