Forum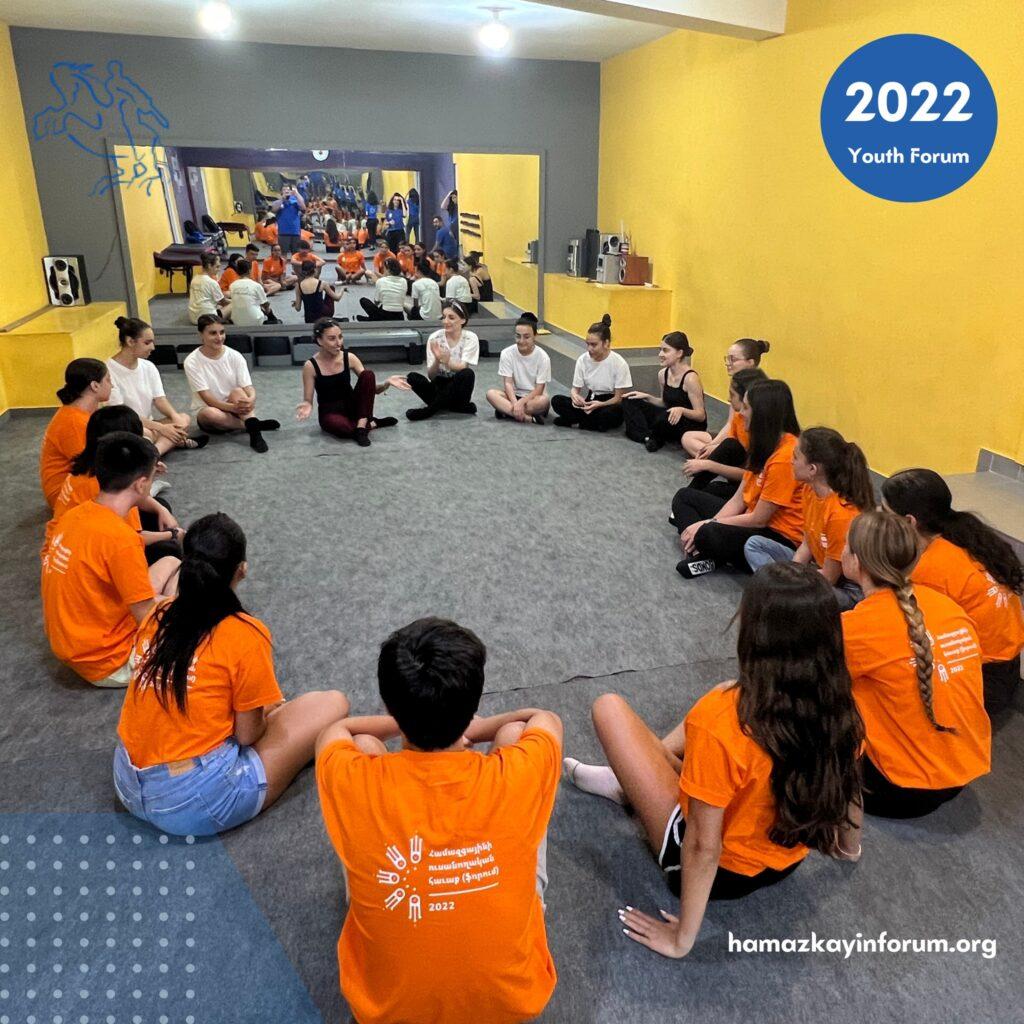 In the early morning, Forum members visited Tsaghkadzor, one of the most beautiful places in Armenia with its lush green lands and beautiful scenery. As they rode up the slope of the mountain with the ropeway of Tsaghkadzor, they enjoyed the breathtaking views of their homeland.
Later, the team visited the "Our Lady of Armenia" Camp. They had a half-day program with the children of the camp, which included lunch, sports and musical games. The love and affection shown by each child, brightened the hearts and souls of each Forum member.
In the evening, Forum members had the opportunity to learn traditional dances at Areni Dance Studio, connecting Tamzara and Kochari to their Armenian identity.
The evening was a time for some reflections on identity. The Forum members had a group discussion entitled "Who is the Armenian?" facilitated by lecturer, Varak Ketsemanian.