Forum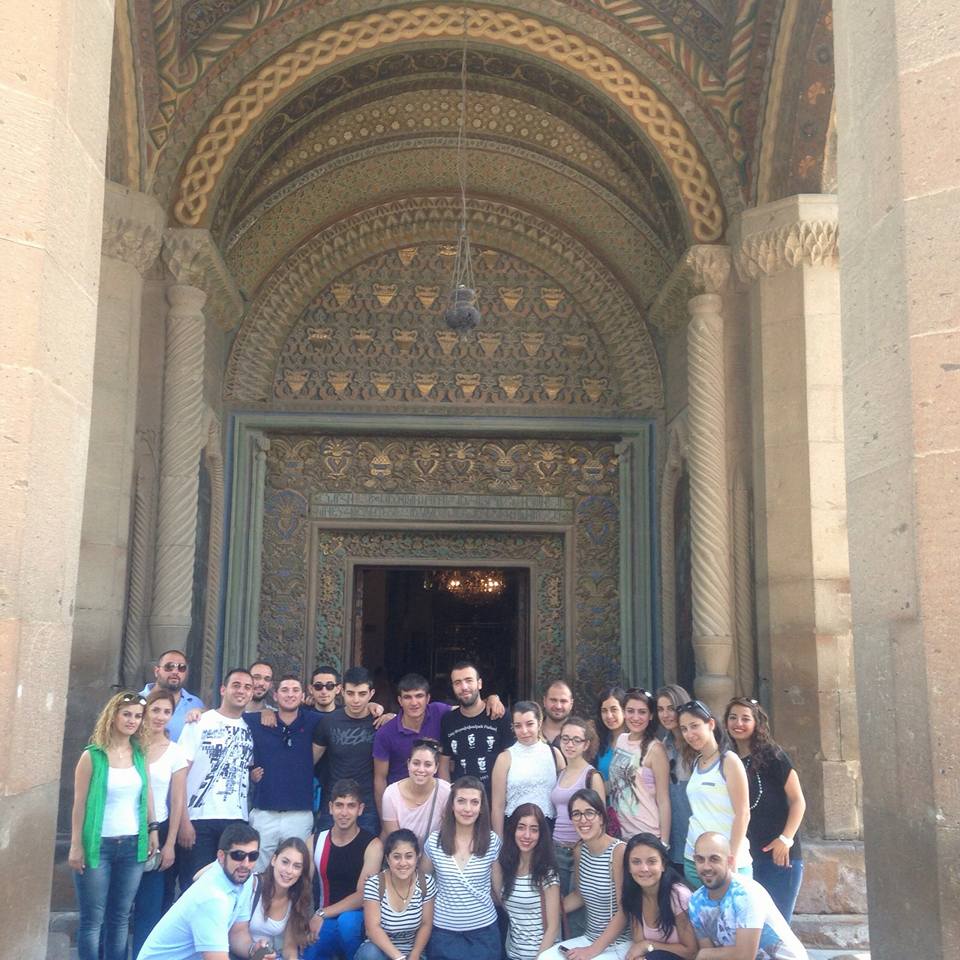 Hamazkayin Forum day 6 was diverse in content. The day started with a visit to the city of Echmiadzin, where Forum participants visited the churches of St. Hripsime, St. Gayane and and the main cathedral, where the guide to the local museum provided helpful pieces of information about the artefacts of historical significance. During the tail end of the museum tour, Forum participants Palig Arakelian, Harout Harboyan, Nanor Koubelian and Gohar Dadoyan, as well as Menar Boyadjian from the Forum implementation committee were interviewed live from Vana Tsayn; they provided their feelings and observations about the Forum.
What followed was lunch, served at the Unity Cross complex, a truly cultural experience in the city of Echmiadzin, where disadvantaged youth are trained in various forms of art and in the kitchen. Following a short break, back at the hotel an insightful discussion took place, about who is considered a leader. The purpose of the session was to solicit thoughts and perspectives from Forum participants on the characteristics of leadership; following a lengthy exchange of thoughts and ideas, Garo Hovhannesian wrapped it up with sharing a summary from his extensive research on the topic. The workshops on dance, videography and newsletter publication continued until it was time for the participants to attend one of the performances of the Hamazkayin State Theatre of Armenia entitled 'Salvation Island'. The acting was highly appreciated by the audience.
Aintab restaurant was the final stop of the official program of the day; following the delicious meal, the socializing and bonding continued into the night. The day flew by as have most days thus far.