Forum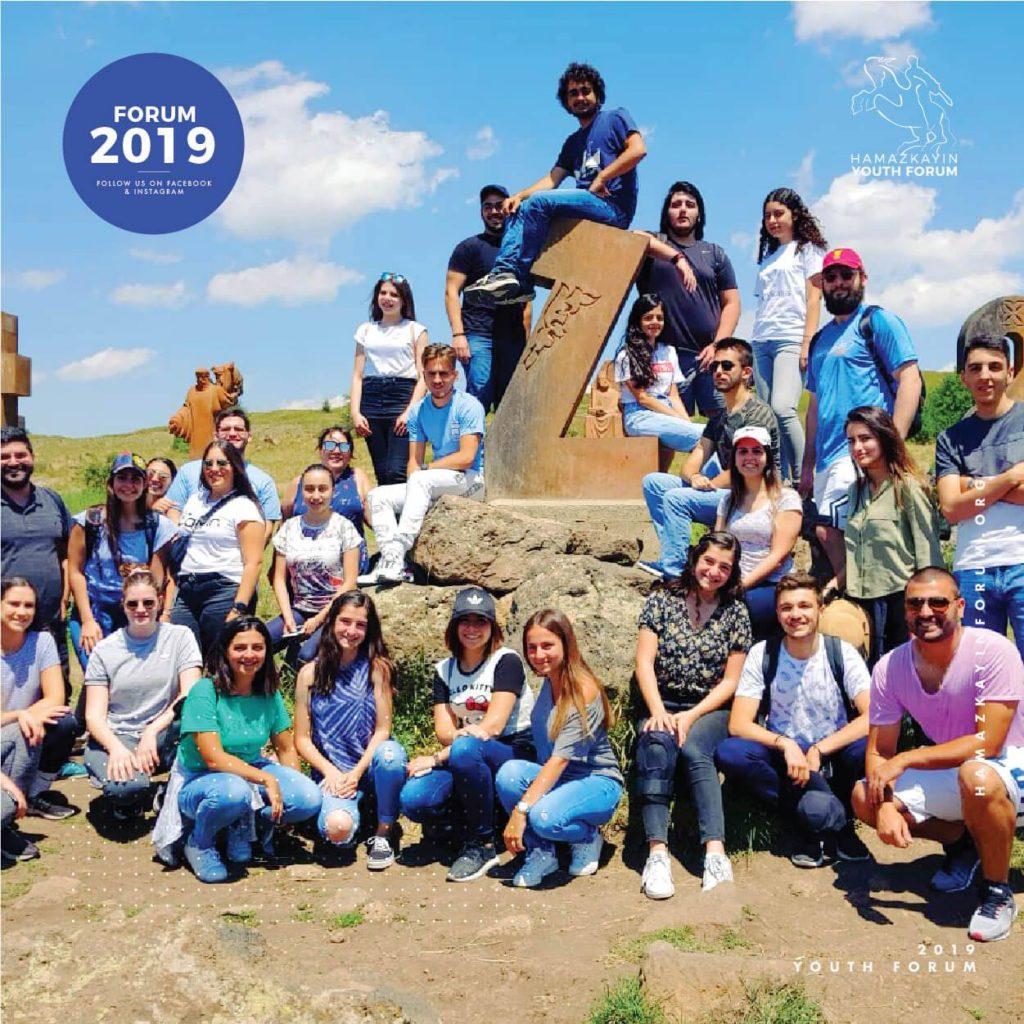 Day 2 of the Hamazkayin Forum was full of history, architecture, and design. The day started at the 800-year-old Saghmosavank complex. The participants were accompanied by professor Ashod Krikorian who presented very interesting details about the history and evolution of Armenian architecture in general and Saghmosavank in particular.
The Forumagans then headed to the Armenian Alphabet Monument Garden. They searched for their initials and took photos.
The next stop was the Arakadz mountain with its breathtaking landscape, lake, and view - an excellent spot for a picnic.
After the picnic, the participants went to the strategically located Amberd fortress and its accompanying Surp Asdvadzadzin Church, both of which date from the Pakradouniats Dynasty.
The day ended with a concert by the German - Armenian artist Aren Emirsian (Emirze) where the Forumagans had a blast singing and dancing to traditional folk music.