Forum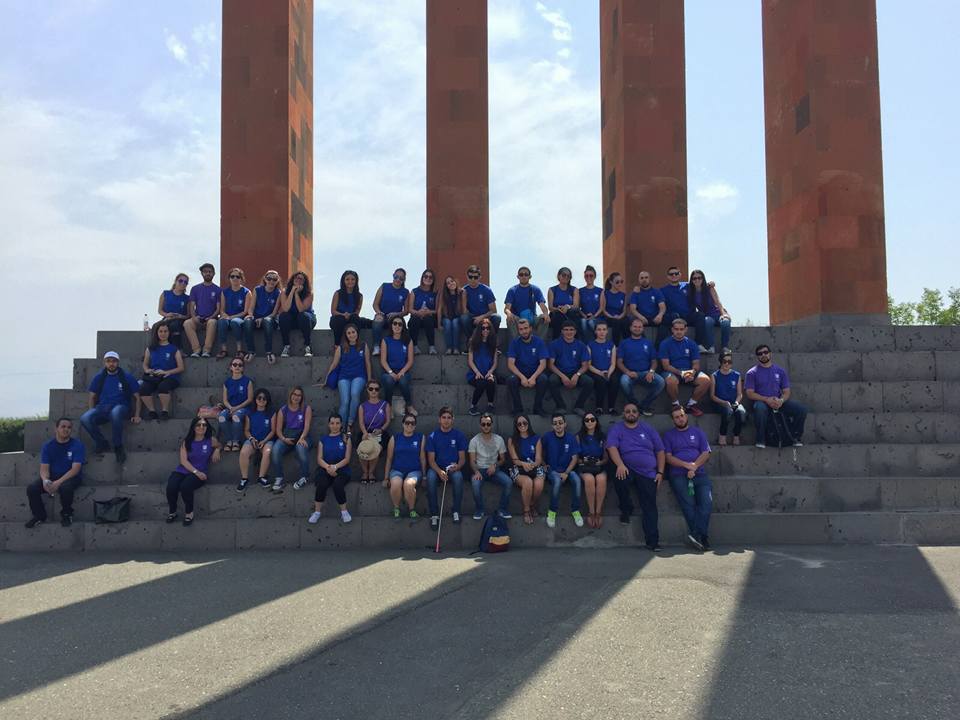 The seventh day of the Hamazkayin Forum was filled with educational, innovative and cultural material. It all began with an interview about the Forum, at the H1 TV station, with Forum participant Lori Sarkisian and director Tamar Donabedian Kuzuian.
A visit to the Yerevan State University followed, where the overall head of the University, historian Dr. Aram Simonian took time out of his busy schedule to provide participants with key pieces of information about the history, faculties and potential learning opportunities for them.  From the Hamazkayin family Dr. Lilit Galstyan placed the focus on the Armenian language and history teaching Masters program that Hamazkayin has initiated in hand with the University and encouraged students to consider it; as well, Dr. Hrant Markarian shared some thoughts about potential exchange opportunities for courses. A tour of the scientific research area focusing on Armenian studies followed, where vice-principle Dr. Mher Hovhannisian provided helpful information about the research areas and digitization work that is under way in various areas including Armenian Ottoman relations, Armenian Kurdish relations, Armenian history and many more; as well, a walkthrough of the distance learning program followed, where information was shared about Armenian studies and Genocide studies, pamphlets and books were handed out. Following a brief tour and accompanying explanations about the YSU museum, Dr. Hovhannisian guided Forum participants toward the Genocide park at the YSU.
What followed was a visit to Sartabarad, where participants listened to the explanations provided by the local guide, about the background and proud victory that Armenians achieved in the battle of Sartarabad, without which, as reinstated by the guide, Armenia would not be here today. Following pictures and singing the Sartarabad song at the Monument, the team returned to Yerevan; lunch was at Saffron and what followed was a visit to TUMO, a diversion from history and into the future, an impressive building and an even more impressive lineup of initiatives that have to do with technological advancements…the list is long and it is worth exploring. 
Dinner was at Oulig and what followed was a fun times at "Friends", dancing, fooseball but the highlight was birthday celebrations for Marine from UAE, Tania from France and Mariam from Canada. Socializing and dancing continued into the night.