Forum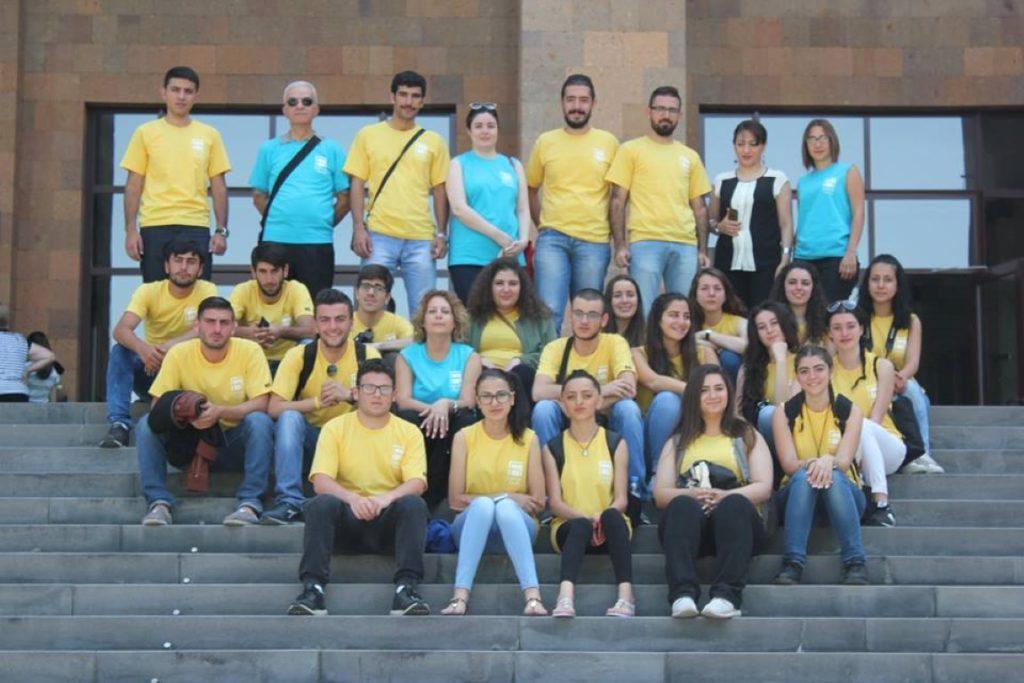 On the third day of the forum, participants visited Yerevan State University and met with the principal of the university, Dr. Aram Simonian. During the meeting, Simonian discussed the schools and the departments within the University, the relations that the school has developed with other universities, and the Armenian Studies major. 
The day continued with a visit to the Jivan school founded by Tovmas Boghossian. Boghossian gave an educational about the history of the Armenian Ashough and the history of the Armenian instruments. Members from the Sayat Nova musical ensemble demonstrated their instruments and played a few songs with Tovmas singing along.
After lunch, Hamazkayin Forum participants visited Charent's Arch, Karni temple, and Keghart monastery. 
After having a nice dinner at the restaurant "Ayntab", forum participants headed to the Republic Square, where they mingled and played social games.