Forum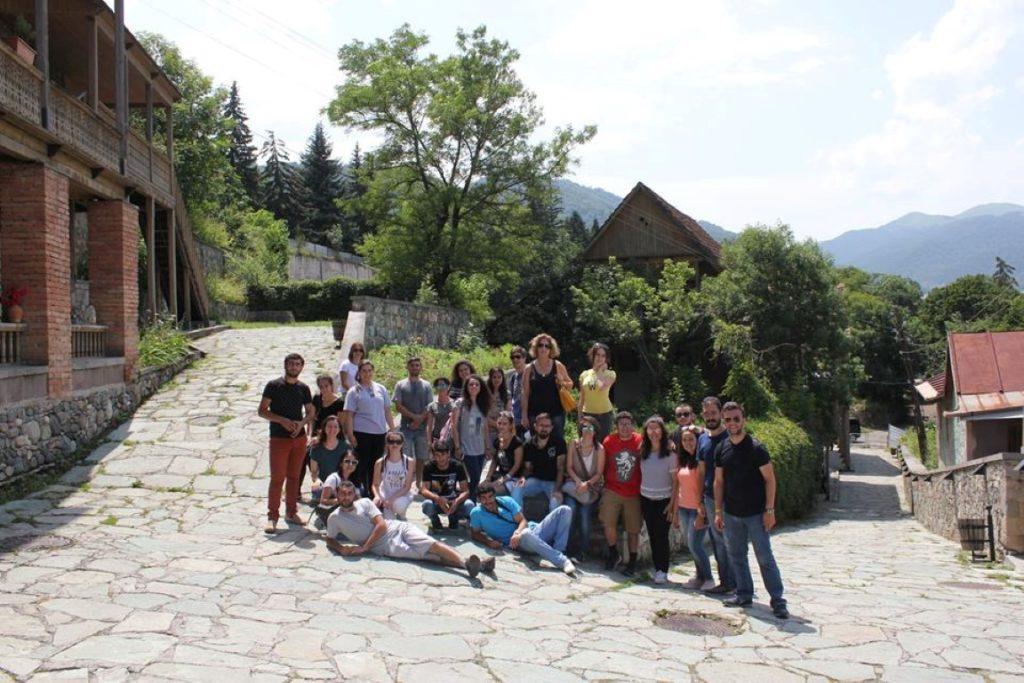 On the fifth day of the Hamazkayin forum, the attendees headed towards one of Armenia's most beautiful places, Dilijan.
After taking a few short moments to appreciate the scenery, the group moved toward Haghardzin. Father Samuel provided background information on the surrounding churches and went into depth on the meaning and history behind these historical works of art. Due to the tiring but blissful day the group decided to take a small break for a lunch filled with laughter at Lake Sevan's "Ashot Yergat" restaurant. Satisfied, we continued to see the beautiful view of Lake Sevan from St. Garabed church which resulted in swimming. 
Back at the hotel the participants had presentations ready based on the different regions and countries they live in. The presentations contained material describing their culture, background, population and organizations their residency. Once the presentations were over we headed to "Chez Viken" restaurant and had a delicious dinner which ended in a great conclusion to our day.