Forum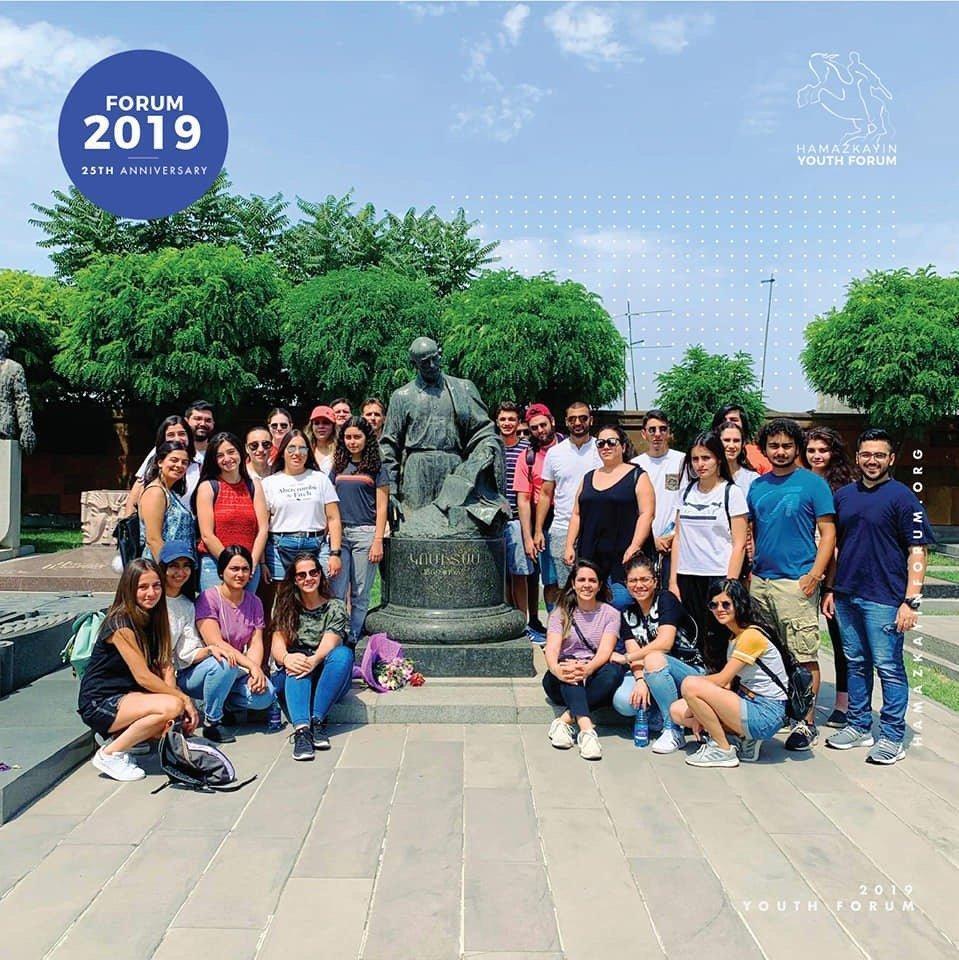 On the 21st of July, the 7th day of the Forum, our forumagans payed tribute to Gomidas by visiting his museum and the adjacent Pantheon, where many renowned figures- poets, writers, actors, politicians- rest eternally. 
Our forumagans visited the graves of Gaboudikian, Isahakian, Saroyan, Mkrtchyan, Sahian, Khachatrian and many others.
The Forum then proceeded to the museum to speculate and learn about the life, works, and legacy of Komitas. 
After lunch, the Forumagans strolled through Vernissage, Yerevan's large open-air market. 
Later in the afternoon, the Forumagans attended a performance by the Tatoul Altounian State Ensemble of Armenian Song and Dance. 
The Forumagans concluded the day with dinner and an outing.