Forum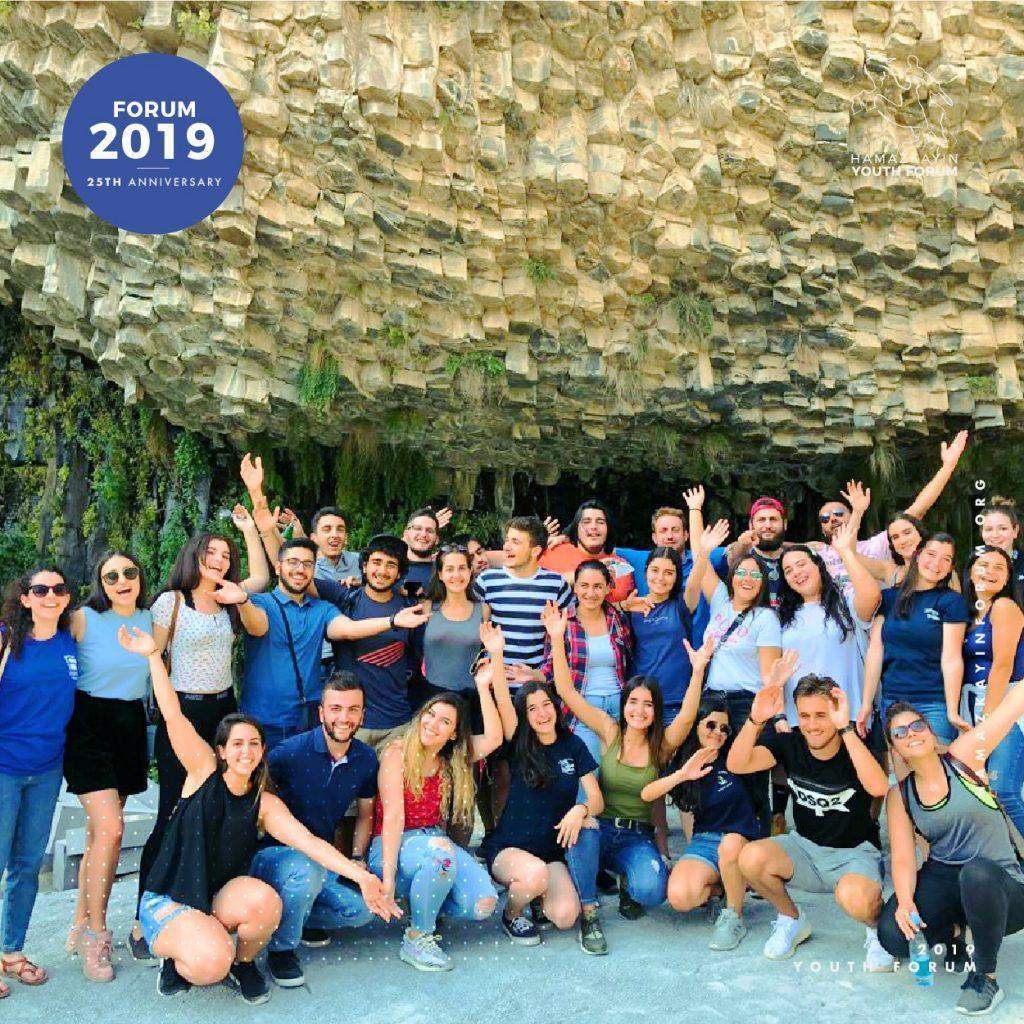 The 9th day of the Forum started with group work where the three teams prepared their presentations on Gomidas and Toumanian. The Forumagans also conducted several radio and TV interviews for local and diasporic stations and talked about their experience in Armenia.
The Forum's field trip started at the pagan temple of Karni (Garni) - the only standing Greco-Roman colonnaded building in Armenia. The Forumagans also had lunch and a walk through the village. Next was the Symphony of Stones – stones which naturally hang against the gravity and resemble an organ - a breathtaking view of Garni's mountainous landscape.
The Keghart (Geghard) medieval monastery was next on the itinerary. The Forumagans explored the beautifully carved UNESCO World Heritage Site and sang in its oldest chamber.
Later in the evening, the Forum returned to Yerevan, and met with the Country Director of Birthright Armenia, Mr. Sevan Kabakian. The Forumagans learned about the different opportunities to intern in Armenia, earn professional working experience while serving the motherland.