Regional
USA & Canada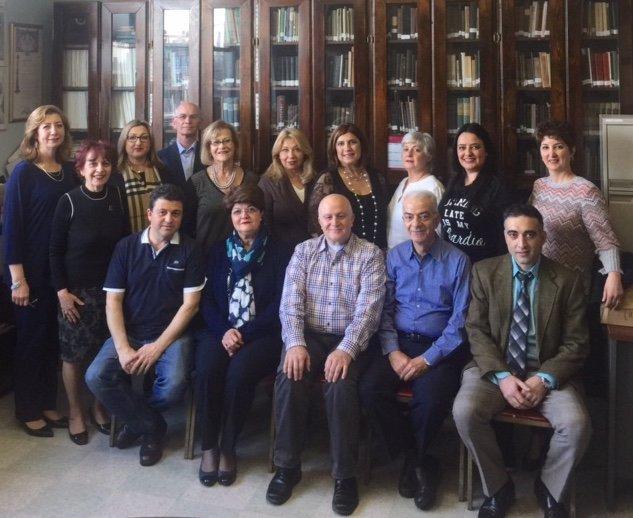 The 7th Tri-Regional Meeting of the Hamazkayin Regional Executive Boards of North America convened on April 2-3, 2016, at the Armenian Center, Woodside, NY. Present were Viken Tufenkjian and Hrair Baronian, representing the Hamazkayin Central Executive Board, and 13 members of the Regional Executive Boards of Western USA, Eastern USA, and Canada. The participants to the meeting had travelled from Los Angeles, Washington, New York, New Jersey, Philadelphia, and Montreal expressly for the meeting.
During the deliberations of the two-day meeting, the participants discussed issues related to Hamazkayin's mission vis-à-vis Armenian community life in North America. Foremost among these issues were the broadening of the organization's role in the sphere of Armenian education, joint fundraising activities, and the modernization of ways to preserve Armenian culture to present it to today's youth. The meeting also finalized details of the 2nd Artlinks Youth Forum, which will take place this year in Canada, during the weekend of June 30-July 3, 2016.
The 7th Tri-Regional Meeting was deemed by the participants yet another successful initiative to assemble the resources of Hamazkayin Regional Executive Boards on the North American continent, in order to better serve the Armenian nation. 
April 12, 2016                                               
Hamazkayin Regional Executive Boards of
Eastern USA, Western USA and Canada