Regional
USA & Canada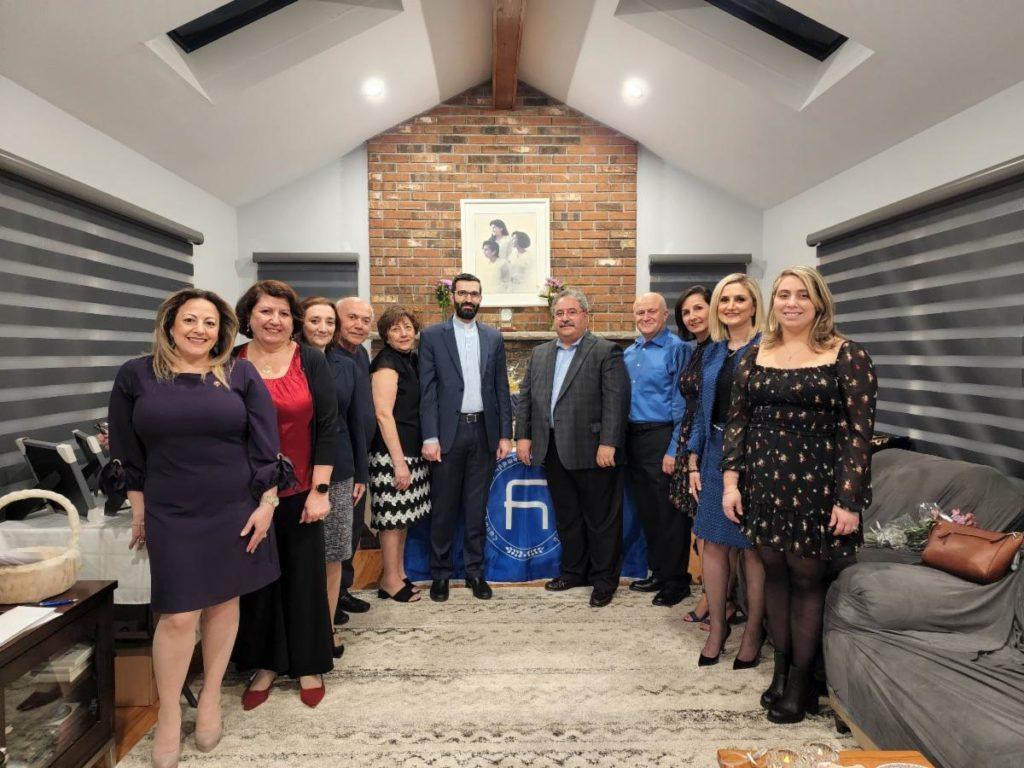 The Hamazkayin Armenian Educational and Cultural Society of NJ held a successful Fundraising event at the home of Mr. and Mrs. Zohrab and Talin Daghlian on Saturday April 2. The aim of the Fundraising was to support the educational efforts of the children of Artsakh, provide assistance to the teachers and students at Hamazkayin M and H Arslanian Djemaran and prepare Armenian Language teachers for our schools.
The Event was well attended by members of the community, including several representatives from sister organizations. The highlight of the event was a presentation/Q&A by Ani Tchaghlasian-Melkonian from her recent visit to Artsakh. The presentation touched all our hearts. 
Along with the presentation, we announced the winners of the Raffle, which was advertised and supported by the NJ community. 
The evening was a resounding success, accomplishing our goal, raising funds from both Donations and Raffle proceeds. 
Thank you to the members of the Fundraising committee for their hard work. 
A special thank you to Mr. and Mrs. Daghlian for opening their lovely home for the event.
Thank you also to the NJ community donors who supported this effort .