Europe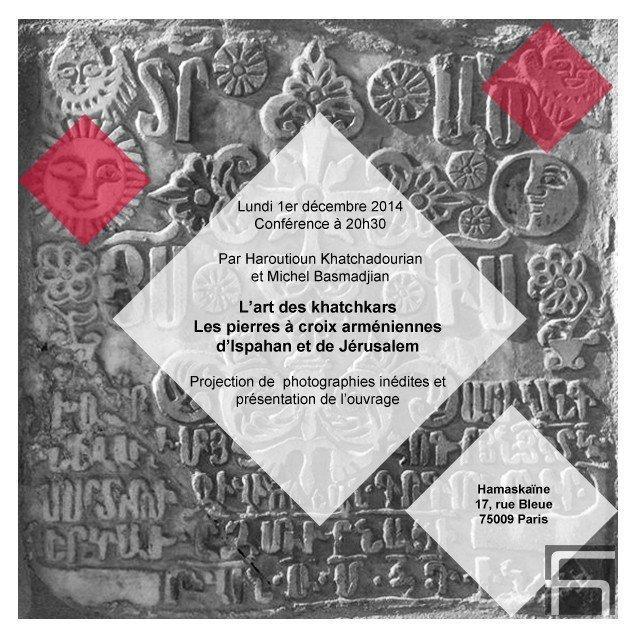 On Monday, December 1, 2014, the Paris Chapter of Hamazkayin organized the presentation of the book "Khatchkar, Les Pierres à Croix Arménienne d'Isphahan et de Jerusalem".  
The authors of the book are Michelle Basmadjian and Haroutioun Khatchadourian who have worked on the research almost for 20 years, studying, taking photographs and registering more than 669 cross-stones in the churches of Jerusalem and New Jugha.
They presented some obelisks and their drawings, the date of their construction, the aim of the person who ordered them and their position inside the church. In fact, it has been a colossal work, which has revealed extensive information about this kind of unique Armenian artwork.