Europe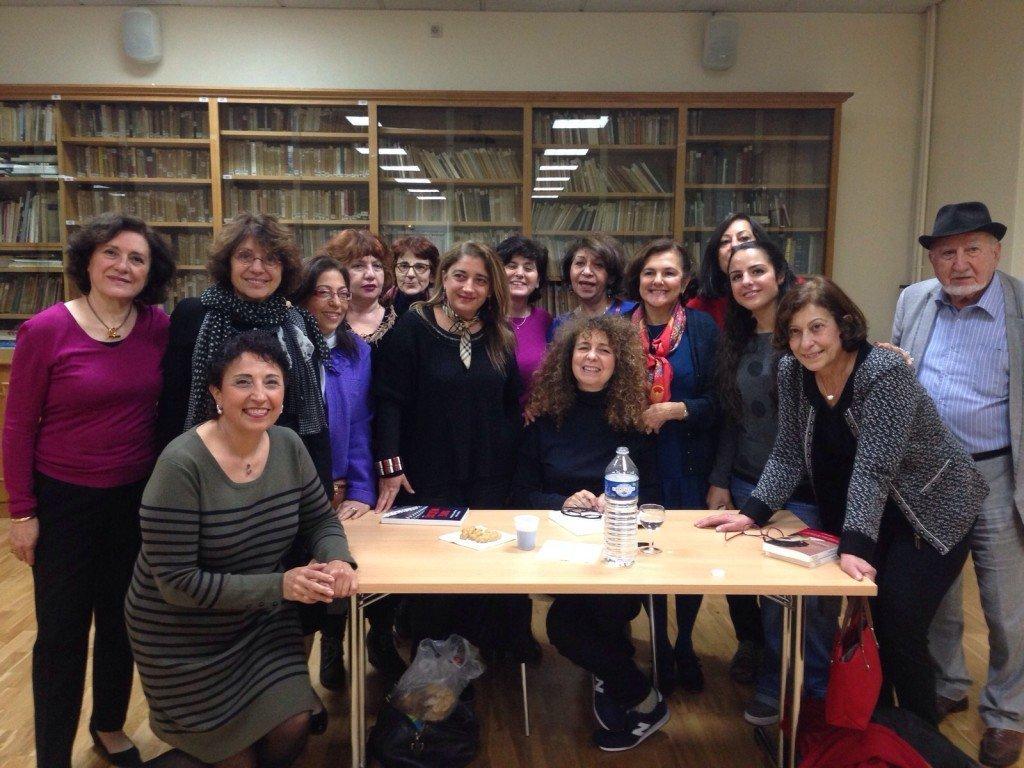 The Hamazkayin committee of Paris took the initiative to organize a presentation of the book "L'étrangère" on Monday, October 19, 2015 at 8:30 p, at Rue Bleu's Armenian Cultural establishment's Demirian Hall. Valerie Toranian, the author of the book, was also present.
Hamazkayin's committee found it imperative to present Valerie Toranian's newly released French book "L'étrangère" to the public.
The hall was filled with a studious audience. Two people, representing two different generations gave a speech on behalf of Hamazkayin.
First was Nayiri Siserian, who explained that she too was raised in France, and has had an Armenian upbringing at home, much like the author herself who has had an Armenian and French upbringing and education. She went on to say that she pictured herself through some passages of the book; how the author has frequented Armenian organizations, how she's been her grandmother's, Mémé de St Chamond's attention and caregiver ad how she depicts her relationship with her grandmother and the latter's influence on her.
Nayiri added that today she understands the author's experiences, emotions, the duality between two cultures and the struggle to feel at peace with oneself.
Christina Chirvanian then took the speech representing the Hamazkayin committee. Her emphasis was more on the author's literary values. She pointed out how the author has an unusual way of writing that is both innocent and light. She mentioned how Toranian manages to move the reader emotionally, and at the same time through sharp instances manages to change the reader's mood. She makes the reader's mind wonder to her own youth, her own experiences.
Chirvanian congratulated Toranian on her book "L'étrangère" for her work in representing the Armenian history and splendor to the world.
Toranian thanked Hamazkayin Paris' committee and was moved to see her grandmother's cakes displayed during the reception.
She explained how hard it was to collect her grandmother's exile and struggle, and twenty years later brought them to life through this book. She said: "I feel moved and touched by your honest interest and appraisal".
Toranian took the time to autograph the books. Those present left the event with the memory of a night filled with a warm and intimate atmosphere.