Middle East
Regional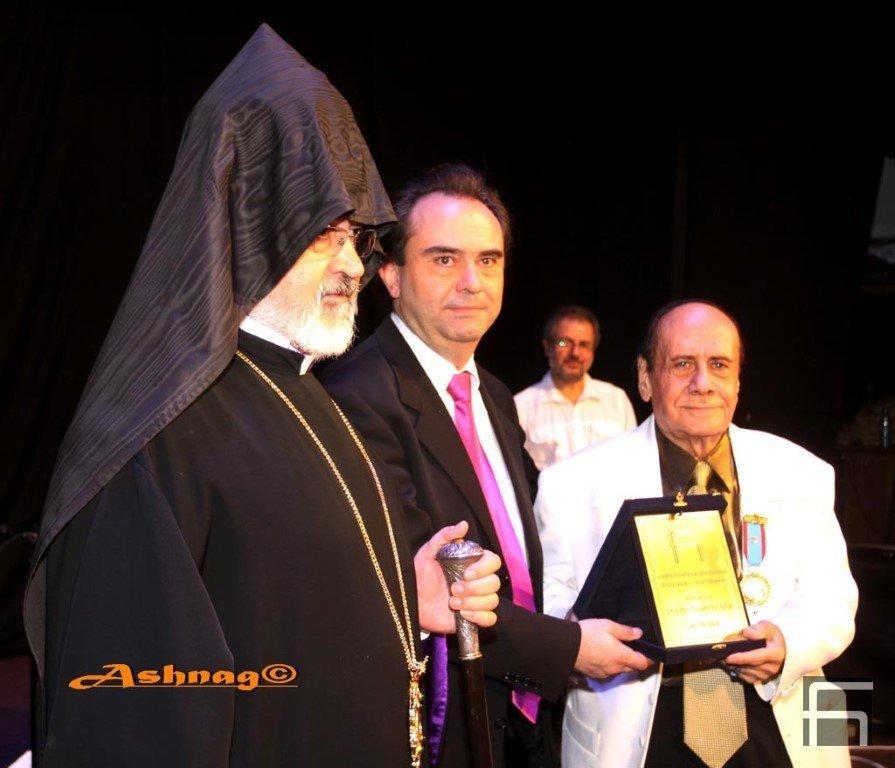 After long decades, the sweet reminiscences of the pre-war Armenian musical life of the 60s and 70s in Lebanon brought together the Armenian mélomane community on Tuesday, October 21, 2014, at 8: 00 pm, at "Hagop Der Melkonian" Theater Hall in Bourj Hammoud.
The Event of Homage to Levon Katerjian organized by Hamazkayin Executive Board Lebanon took place in the presence of Primate of the Lebanese Armenian Diocese Bishop Shahe Panossian and the representatives of Hamazkayin. It was a unique tribute to the poet and singer Levon Katerjian and served as a background for revitalizing the Armenian culture in Lebanon.
The opening speech of the event was made by Aline Nakkashian, which welcomed the participants in the name of Hamazkayin's Executive Board Lebanon and presented the honored artist Levon Katerjian's brief biography.