Regional
USA & Canada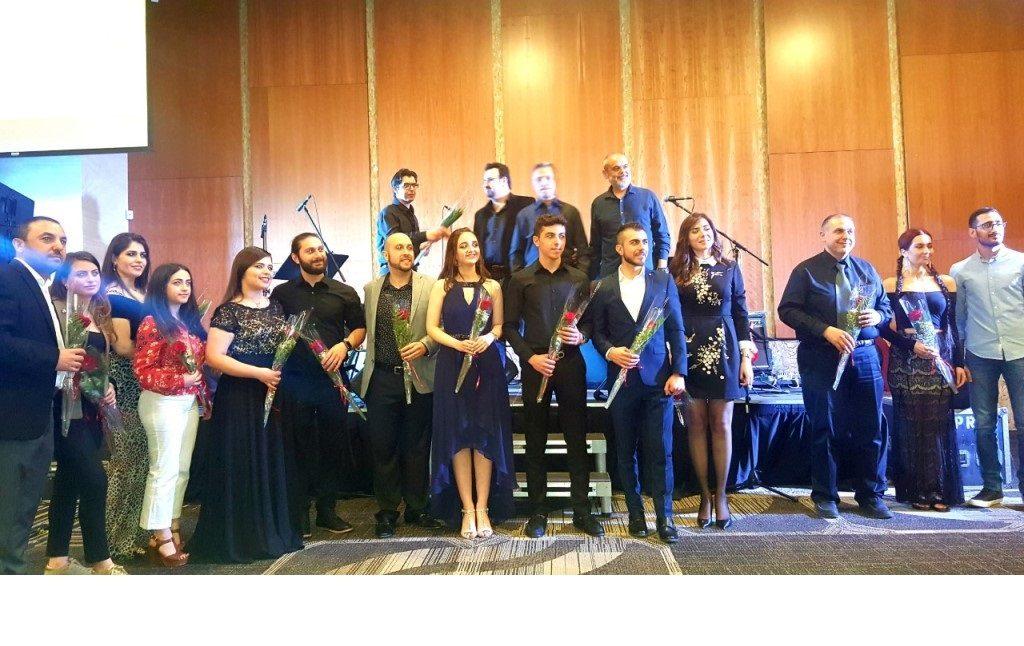 "Unforgettable Songs" began just as the first sunny day of spring in Toronto came to an end. The concert was organized by the Music Committee of the Toronto "Klatzor" Chapter of Hamazkayin.
Who could have predicted that on May 17, 2019, inside the Armenian Community Centre, an Armenian-scented sunset might last for three hours? Hamazkayin's band and young singers, with their energy and cultivated taste, took Toronto Armenians on a journey to Armenia, where they could enjoy the country's bright spring as well.
Sarin Poladian-Apigian served as emcee. The hall was decorated with candles and flowers and there was delicious food, savory and sweet, on the tables. The emcee talked about the centuries of history behind the music. Armenian mothers sang these songs to their children in defiance of the forces that would crush the Armenian spirit. Young people sang of their love. Fighters sang to inspire themselves in struggle. These songs nourish Armenian souls.
She recited a poem by Gevorg Emin:
Whatever happens let us rejoice today.
Come on, let me see you rejoice!
Let women set the table
While you open the cask of wine.
The musicians Vrej Ghazarian, Hovik Garabedian, Raffi Shanoyan, Kevork Manoogian, and Hamo Arzoumanian sang "Yerevan" while images were projected on the screen.