Regional
USA & Canada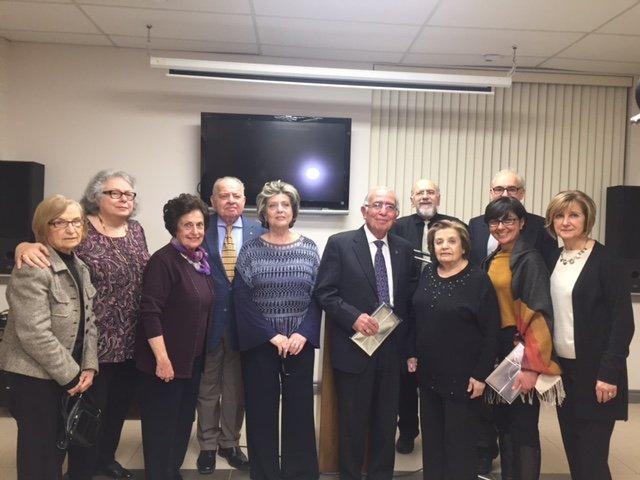 The event took place on Wednesday 29 March 2017 at 8: 00 am at Daniel Varuzhan Hall of K.Polis Armenians' Union. The Union's MEK Cultural Committee organized the event in cooperation with three members of Hamazkayin Sanahin Chapter, Anahit Balian, Vartkes Kupelian and Karekin Gürünlüyan.
Chair of MEK Cultural Committee, Irma Merakian delivered the opening speech of the event. She said that the event had been organized in the context of the 50th anniversary of the establishment of K.Polis Armenians' Union, and expressed gratitude to the three reciters that had gladly accepted the invitation to take part in the event.
Before the performances, MEK Cultural Committee active member, Zaruhi Elakeoz presented the brief biographies of participants.
The Community's renowned reciters charmed the audience with their nice performances. The readings about the tragic life of the Armenian people, their struggle for rights and for punishment excited and inspired the audience. Before the performances, the reciters presented the biographies of the poets and some interesting episodes.
The program ran as follows: Vartkes Kupelian recited Soghomon Tarontsi's poem Mother Tongue, Anahit Balian presented excerpts from Paruyr Sevak's Unceasing Belfry, and the poems Uncertainty and Wrong Word about Mistake. Krikor Gürünlüyan read Siamanto's Vengeance of Centuries, after which A. Balian performed Siamanto's poem The Dance. Finally, Vartkes Kupelian recited the poem With All Heart by H. Shiraz, and Krikor Gürünlüyan recited Fr. Vahan Hovhannisyan's poem Bring him to me.
At the end, Anahit Balian delivered a speech in the name of Hamazkayin Armenian Educational and Cultural Society. She congratulated the 50th anniversary of K.Polis Armenians' Union, and praised the Cultural Committee's tireless work done in the head of its Chair Irma Merakian. She highly appreciated the constructive and productive activities of the Union in the Armenian community of Istanbul, saying that cultural unions strengthen the community and make it viable, and it is necessary to continue this good cooperation between the cultural organizations.
Toward the end of the event, Z. Elakeoz and I. Merakian respectively expressed their gratitude inviting the reciters to the stage to receive the trilingual book by Teodik Memorial: April 11 as a gift.