Europe
Regional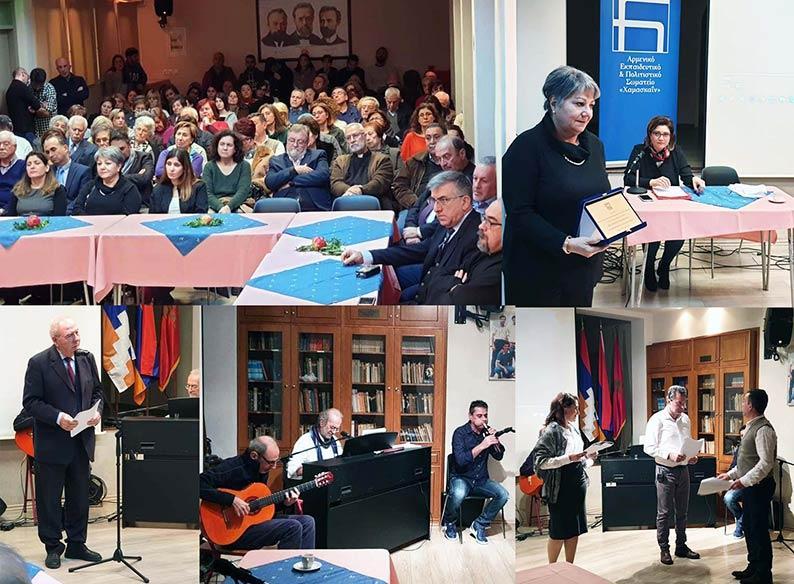 Six months have elapsed, but no one can believe that Hovsep Barazian is no longer with us. He is, in fact, with us in heart and spirit, in national and organizational life.
This was the mood on December 8, 2019, at the Aram Manougian Club in Neos Kosmos, Athens, at a literary evening dedicated to Mr. Barazian's books. The evening was organized by the Hamazkayin Regional Executive Board in memory of its beloved, respected late chairperson. His family was there: Mayda Barazian and their children Armig and Lori Barazian. Relatives, comrades, colleagues, and friends had come to honor his memory. Members of the Prelacy Executive Council, the representative and members of the Armenian Revolutionary Federation Central Committee of Greece, spiritual shepherds, and representatives of other organizations were there.
Vergin Garabedian, a member of the Hamazkayin Regional Executive Board, opened the program. She invited Mihran Kurdoghlian to present the two books written by Mr. Barazian.