Regional
USA & Canada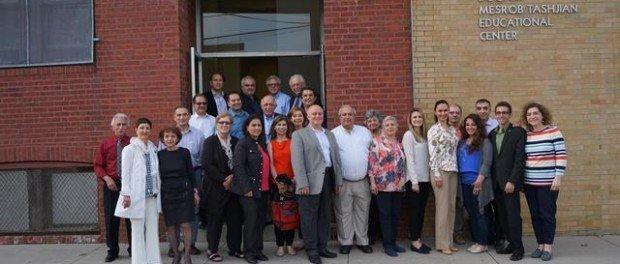 The 39th Regional Assembly of Hamazkayin Eastern America took place on Saturday 6 June 2015, at the Armenian Center of Providence.  The participants of the Assembly were the representatives from the Hamazkayin's eight Chapters (Detroit, Chicago, Washington, New York, New Jersey, Boston, Philadelphia and host Providence) and invited guests.
The Assembly opened holding a moment of silence in memory of the recently deceased Hamazkayin members, Georg Vishapian (Founder of Providence Chapter) and Ara Gabrielyan (from New York).
The discussions included various issues. The participants of the Assembly discussed the programs dedicated to the Centennial of the Armenian Genocide and made various proposals.
The Assembly developed collaborative projects and schedules, and the organizations presented their initiatives, as well as their achievements and problems.