Artsakh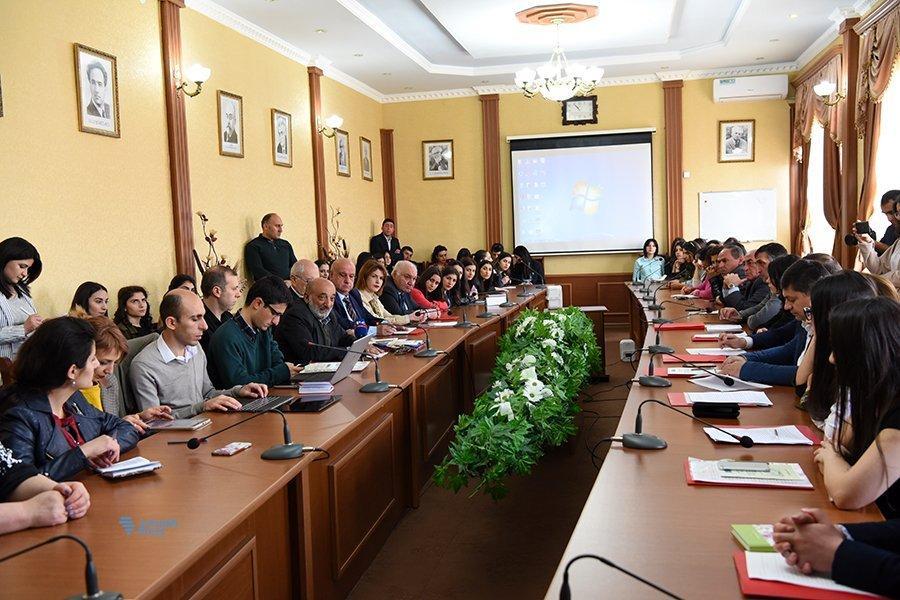 Aparazh - The conference dedicated to the 100th anniversary of the re-establishment of statehood in Artsakh took place on April 20, 2018, at Artsakh State University. The title of the conference was Historical and Political Perspectives on the Re-establishment of Statehood in Artsakh (December 1917, July 1918).
The scientific conference was initiated by the Artsakh office of the Hamazkayin Armenian Educational and Cultural Union, in cooperation with Artsakh State University.
The opening ceremony of the conference was attended by Vice Speaker of the National Assembly, Vahram Balayan, Minister of Education, Science and Sport of the Republic of Artsakh, Narine Aghabalian, Minister of Culture, Youth Affairs and Tourism Sergey Shahverdyan, Rector of Artsakh State University, Manush Minasyan, the Hamazkayin Central Board members, scientists and students:
Prof. Dr. Vahram Balayan delivered the opening speech. He highlighted the importance of impartial assessment of that historical period and of learning lessons from the events and developments of the past.
"Those historic events expressed the Artsakh Armenians's will to reject any violence against them. That will was manifested in different ways during many decades keeping the spirit of the national liberation inextinguishable. It is an important argument that the Artsakh Armenians subjected to Azerbaijan by historical circumstances never reconciled to their status and waited for an appropriate moment to express their protest," said Minister of Education and Science of AR Narine Aghabalian, wishing good luck to the conference.