Middle East
Regional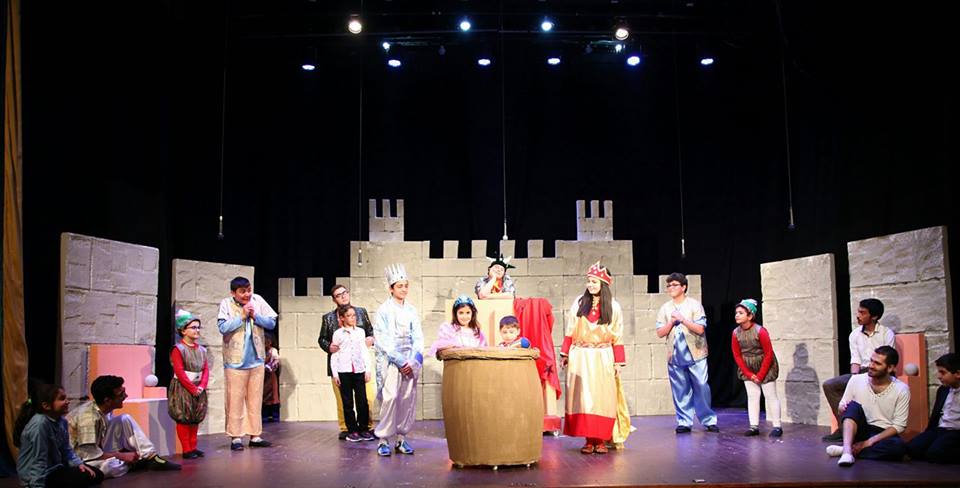 Aztag Daily informs that on March 3 and 4 of 2017, at Hagop Der Melkonian Theater Hall, the Hamazkayin Arek theatrical group performed the "King, Wake up" musical comedy, based on the fairy tale by Hovhannes Toumanyan Jug of Gold. The artistic director Robert Arakelian staged the performance. Gayane Dance School participated in the performance in the head of dance instructors Karen and Jacqueline Makinian spouse.
Similar to Hovhannes Toumanyan, Robert Arakelian had found a gold jug in his village. He had decided to write an up to date Armenian play based on Toumanyan's Golden Jug tale. Arakelian tried to connect the subject of the play with our daily life, which was reflected in the massages conveyed by the story. For example, the King governing the people was always asleep, or the gold in the found jug characterized the two of our new generation: a girl and a boy, which in the end, seized the king's throne. Thus, the new ones substituted the old, and the new was evaluated. In other words, the meassage of the play was that the new generation would certainly come to govern and provide brilliant future.
About 85 students took part in the performance, from which the 35 were the memebers of Arek theatrical group. Each of them brilliantly played his role. The rest were Gayane dance school students who performed for 4 dances.