Lucy Tutunjian Art Gallery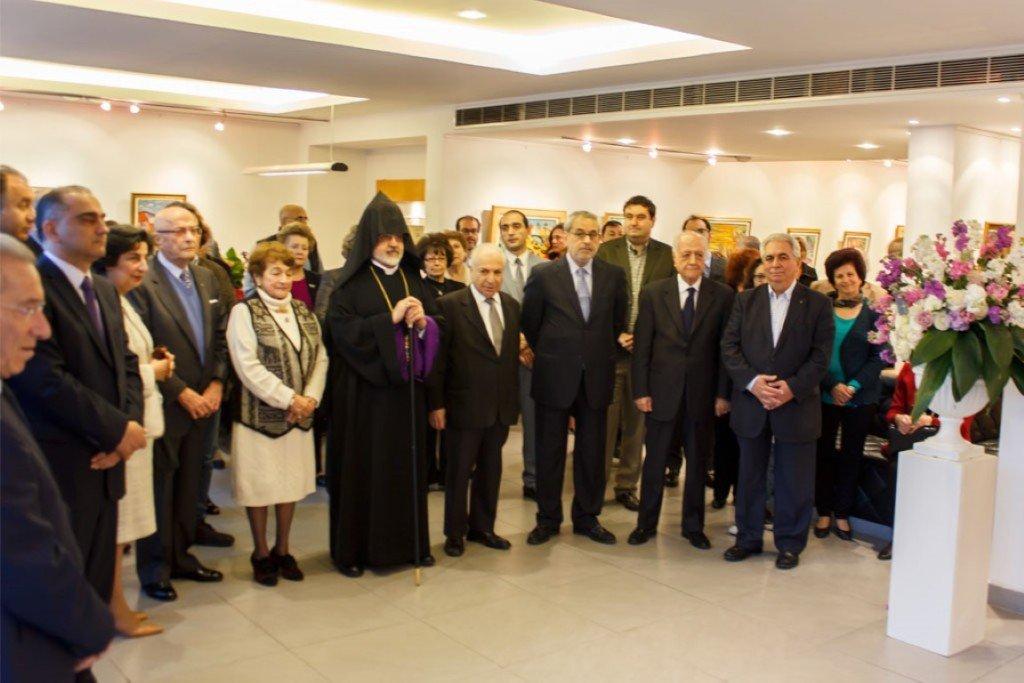 The opening ceremony of the renowned artist Lucy Tutunjian's exhibition took place on Thursday, April 9, 2015 at 6: 30 pm, at "Lucy Tutunjian" Art Gallery of Hamazkayin. The Lebanese Diocese Shahe Bishop Panossian, artists, officials, representatives of the societies, MP Hagop Bagratuni, Chair of the Armenian Genocide Centenary Committee in Lebanon Seda Khdshian, former Minister Reymon Outei, Ambassador Extraordinary and Plenipotentiary of the Republic of Armenia Ashot Kocharyan and a large crowd of art lovers attended the opening ceremony of the exhibition. The sponsor of the event was the Armenian Genocide Centenary Committee.
Nazeli Avagian made a speech in the name of the Committee. She welcomed the guests and presented the artistic and descriptive qualities of Tutunjian's art.