Vahe Sethian Printing House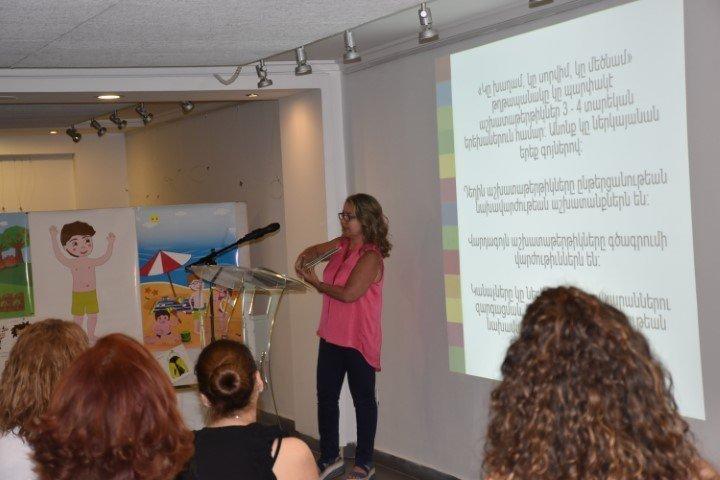 On the evening of June 5, 2019, at the Lucy Tutunjian gallery, the new package of instructional materials for the Pink level of kindergarten was presented.
Lebanese-Armenian school principals, kindergarten teachers, and elementary school teachers were present. The group in charge of preparing the materials presented them.
At the end of the presentation, each school received a copy of the package.