Lucy Tutunjian Art Gallery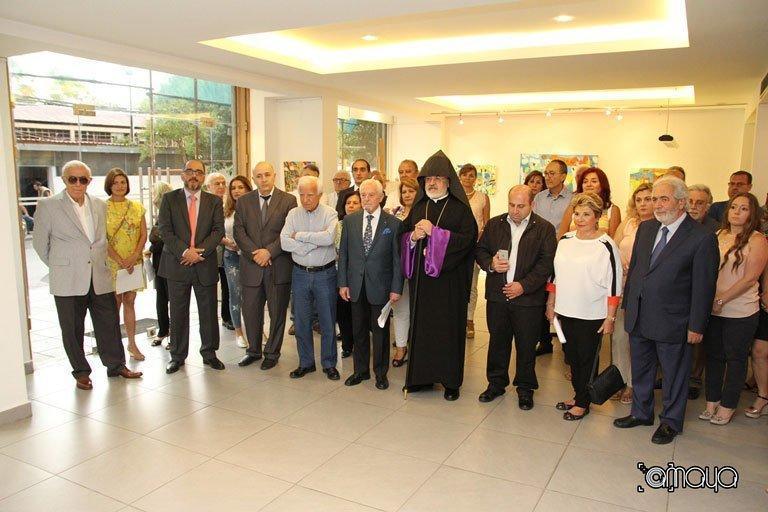 Sevag Armenian's exhibition sponsored by Suren and Sonia Sarkissians opened on Thursday, July 6, at 7:00 am, at the Hamazkayin Lucy Tutunjian Exhibition Hall. The exhibited collection included 41 oil paintings and 1 watercolor painting.
Anzhela Taghlian, from Lucy Tutunjian Gallery of Hamazkayin, welcomed the guests. She highly appreciated the organization of Lebanese-Armenian young artist Sevag Armenian's personal exhibition in their gallery.
Artist Misak Terzian spoke about Sevag Armenian's art and works. He said that each artist differs from others by his art works, the colors, and shapes used in his paintings. She added that Sevag Armenian's works are full of geometric shapes and shapes taken from nature. In his paintings, the artist creates a super realistic new universe and brings novelty into art. Terzian noticed that while Armenian's works are chaotic and chaotic-abstract, they are meaningful and understandable to us, because he uses forms and colors very familiar to us.