Europe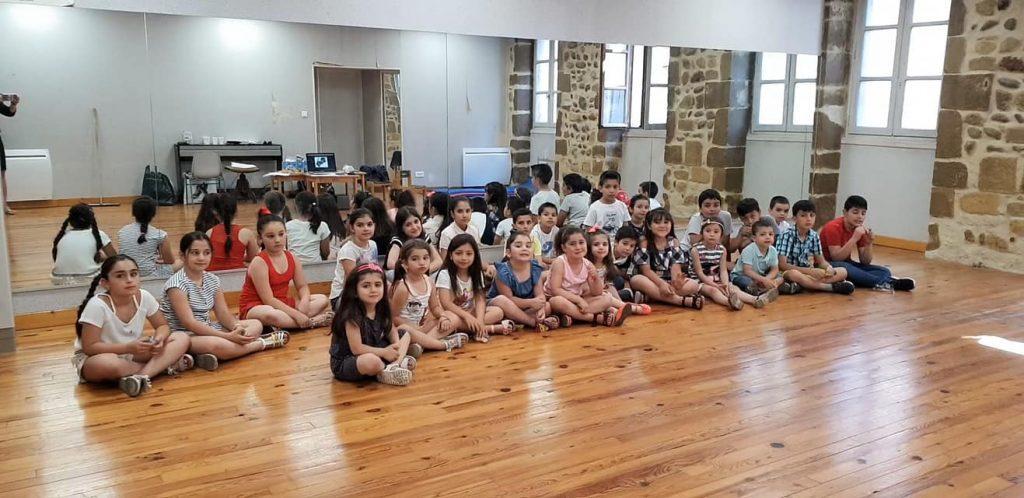 On June 8, 2019, a "Books are our songs, stories our imaginations" story hour took place in Valence, France, hosted by Hamazkayin's Levon Shant chapter. The event was in celebration of Hovhannes Tumanian, and his stories were read. It was attended by 26 children aged 5-12.
The event's organizers, Maral Harboyan and Peggy Ekmanian֊Bayramian, read Tumanian's folk tale, "The Dog and the Cat." They then showed the movie that carries the same name.
The children attentively familiarized themselves with several of Tumanian's stories, including "Chari Verche" (The wages of evil), "Sutasane" (The liar), and "Mi Katil Meghr" (A drop of honey). At the end of each story, the children discussed several aspects of the story.
The children made maracas. Using the maracas as accompaniment, the children sang along to Gomidas's "Gakavig." After that, everyone sang other children's songs by Gomidas and played games.
There was a little reception at the end, and the children received gifts featuring the Lala and Ara figures developed and popularized by Hamazkayin, and the lyrics for "Gakavig" and "Zmpig," which was also arranged by Gomidas.