Middle East
Regional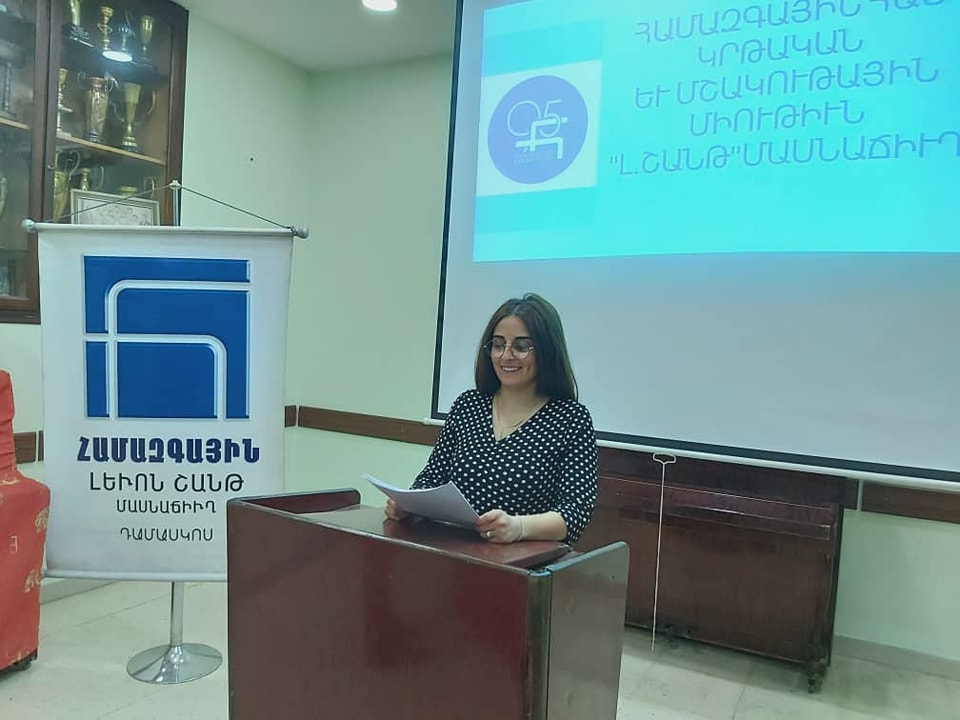 The Literary Committee of the Hamazkayin Levon Shant Chapter in Syria held an event dedicated to its namesake, the intellectual, community activist, and poet, on January 29, 2023 at the Aharonian Center. After words of welcome from the chapter executive board, members of the Literary Committee Talar Abkarian, Natali Telian, and Shoghig Manoogian gave a comprehensive presentation on Levon Shant's life, literary output, and contributions to the educational and cultural institutions of the Armenian diaspora—as an educator and a founder of Hamazkayin.
The audience appreciated the presentation, which had a beautiful tone, and found themselves in Shant's world, with his ideology and humanist values.
The second part of the event was a reception, during which patriotic and folk songs were performed. There were games, prepared by the committee, including a bingo game of Armenian names and a matching game involving the caricatures of Sarukhan.
Guests left with a sense of satisfaction after an educational and enjoyable evening.