Regional
USA & Canada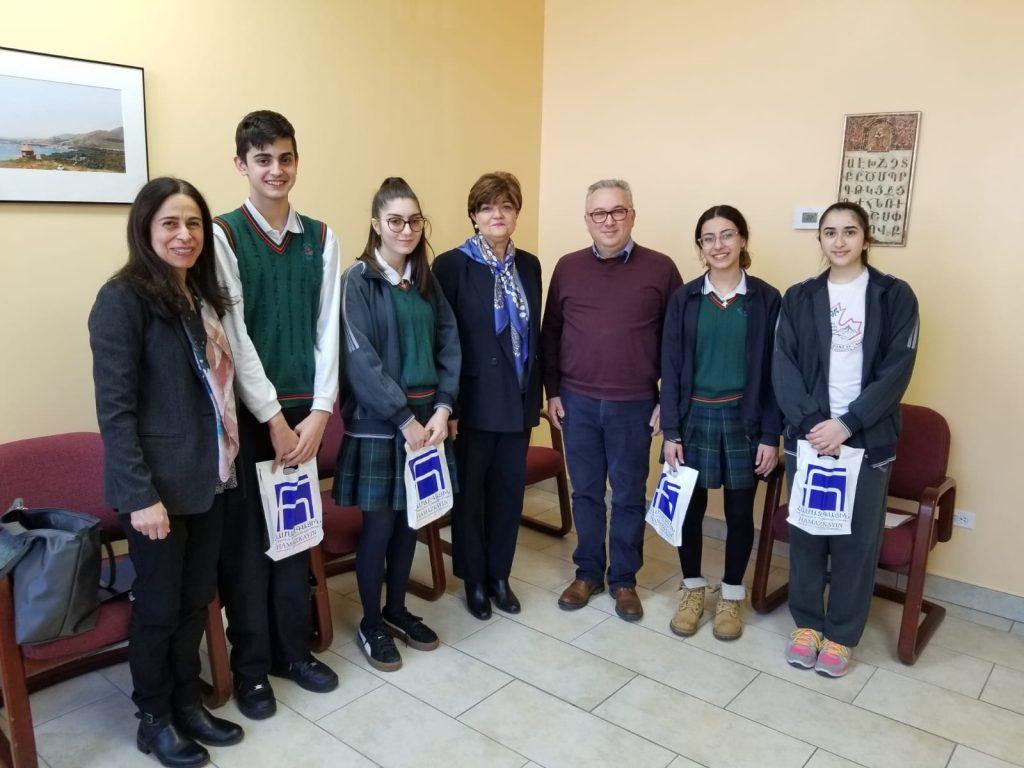 The Hamazkayin Regional Executive Board for Canada holds an annual literary contest. This year, 208 students participated, representing the Sourp Hagop, Alex Manoogian, and Notre-Dame-de-Nareg schools in Montreal and the A.R.S. Lapoyan secondary school in Toronto.
The resuls were as follows.
First Group: Fifth through Ninth Graders
Topic: If you were omnipotent, what would you want to change?
First place: Gayane Markarova (Sourp Hagop)
Second place: Nare Zohrabian (Sourp Hagop)
Third place: Aram Barbarian (Nareg)
Second Group: Tenth through Twelfth Graders
Topic: Recount three happy or sad episodes from your life that have shaped you
First place: Sevan Donabedian (Sourp Hagop)
Second place: Nayiri Elibekian (Sourp Hagop)
Third place: Anna-Maria Mubeyid (Lapoyan)
The executive board visited the schools and praised all the participants in the presence of their principals and Armenian teachers, congratulated the winners, and awarded them with two guest passes to one of Hamazkayin's major events as well as books provided by the book dissemination committee.