Middle East
Regional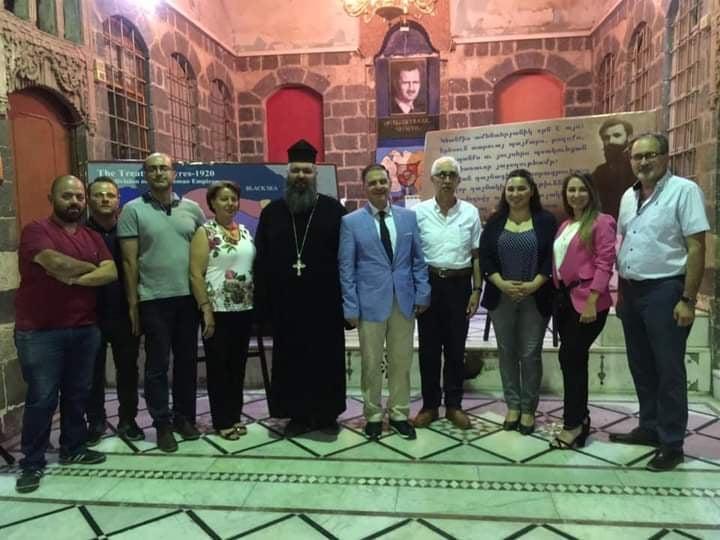 The Hamazkayin Damascus Chapter on August 13, 2021, hosted a lecture titled, "The Armenian Question and the Perfidious Treaty, 1878–1923." Held at the city's Aharonian Center, the lecture drew leading members of community institutions, guests, and others.
Shoghig Sarkisian, a member of the chapter executive board, welcomed the audience and introduced the speaker, Sarkis Brounsouzian.
Varant Melkonian spoke on behalf of the board, saying the board spares no effort to bring history to shine a light on history. There was an artistic program as well, with Serouj Ghazarian singing "Akhpers u yes" and Serj Boyajian performing "Azk Parabantz" on violin.