Middle East
Regional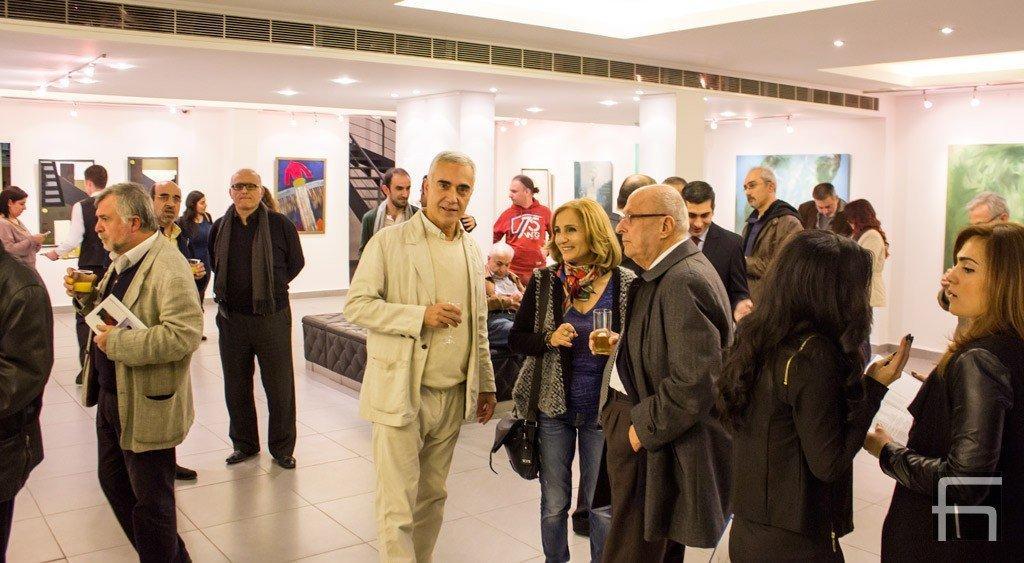 The exhibition of the young native artists Guy Ghazanchian, Arpi Vartanian and Zhora Kasparian opened on Thursday, January 29, 2015, at 6: 30 pm at "Lucy Tutunjian" Exhibition Hall of Hamazkayin. The sponsor of the exhibition called "Toward the Future" is the Embassy of the Republic of Armenia in Lebanon.
Consul General of the Republic of Armenia in Lebanon Ashot Vardanyan, Embassy representatives, Mayor of Bourj Hammoud Antranig Messerlian, artists and art lovers were among the attendees of the opening ceremony.
"Lucy Tutunjian" Exhibition Hall Director Hagop Havatian welcomed the artists mentioning that one of the missions of Hamazkayin's Art Gallery is to discover, promote and sustain the young talented artists from the Diaspora and Homeland. He also added that through the art pieces presented at the exhibition the art-lovers will recognize accomplished painters who have confidently entered the world of art to achieve heights.
Guy Ghazanchian and Zhora Kasparian expressed their gratitude. They thanked the sponsor of the exhibition, as well as all individuals, and especially the management of the Art Gallery for their support. They expressed their admiration for the Armenian community in Lebanon and shared their impressions with enthusiasm.
The exhibition of 44 works will run until 12 February 2015, on both floors of Hamazkayin. It is open every day from 9: 30 am to 7:00 PM.
("Aztag" Daily)