Middle East
Regional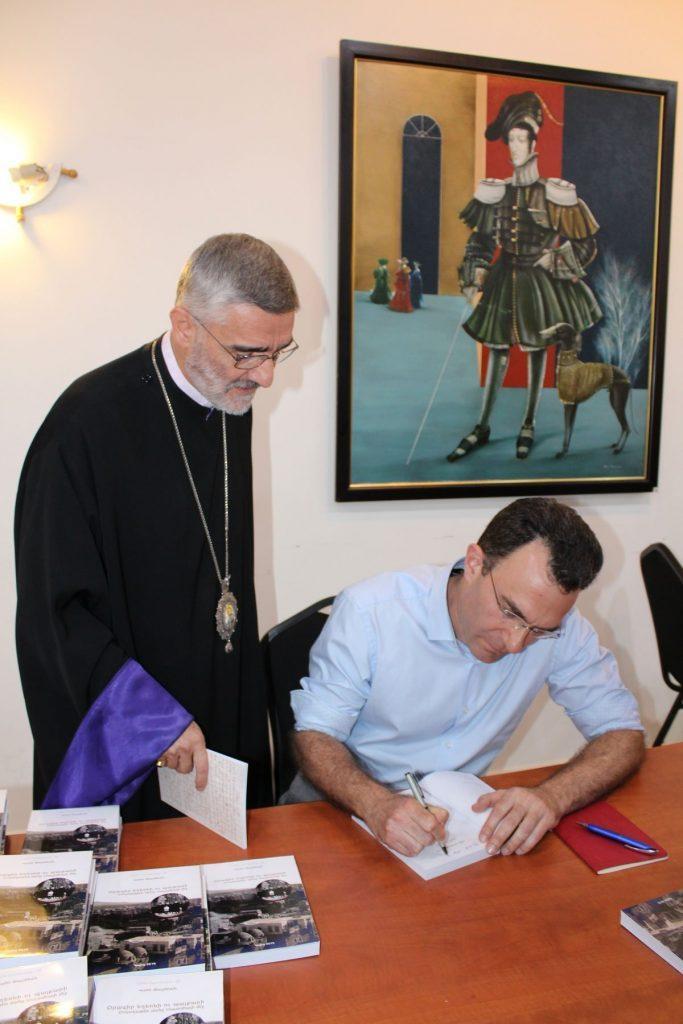 Dr. Vahé Tachjian's new book, Orakir Yegherni u Baykari: Shoghagati Mahe Salamiayi Mech (Diary of catastrophe and struggle: The death of Shoghagat in Salamiyah), was the subject of a celebration on June 14, 2019, at the Aztag Piunik Hall. Held under the auspices of Archbishop Nareg Alemezian, prelate of the Armenians of Lebanon, the event was organized by Aztag daily and the Hamazkayin Literary Chapter.
Dr. Tashjian is the author of Daily Life in The Abyss: Genocide Diaries, 1915–1918, among other books.
Srpug Jenanian opened the event on behalf of the literary chapter. She said that nothwithstanding the catastrophic sufferings of Armenians at the beginning of the twentieth century, which shake any being of conscience to the core, Armenians are still able to document, and in a scholarly and analytic style evaluate and make permanent, the historical record of the Great Catastrophe. Dr. Tachjian's book is the fruit of his labor to that end.
Avo Katerjian, a journalist and philologist, discussed the book. He said the book is based on the diaries of Rev. Nerses Tavukjian and Krikor Pogharian, kept at the time of the Armenian Genocide. Dr. Tachjian, he said, through his textual analysis, documents Armenians' struggle for survival, their untiring struggle to improve their lot, their zeal to maintain their Christian faith, and their eagerness to maintain their national character.