Vahe Sethian Printing House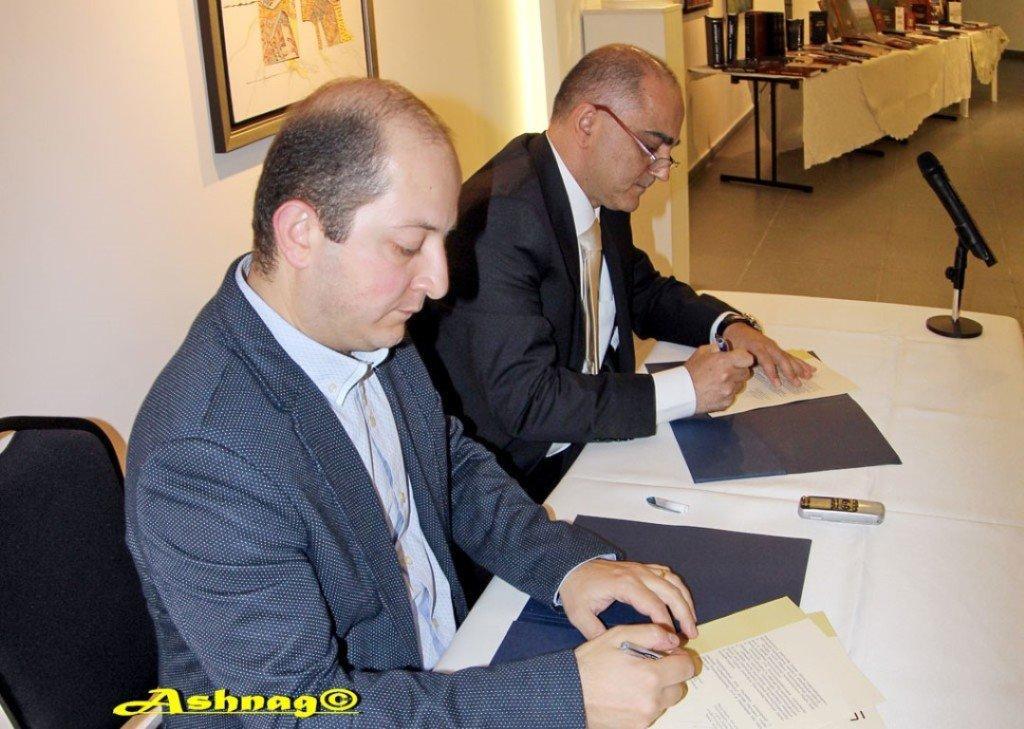 On Thursday, November 5th, 2015 at 6 o'clock in the afternoon, a Memorandum of Cooperation was signed at the Hamazkayin Vahe Setian Publishing House between the Hamazkayin Vahe Setian Publishing House and the Yerevan State University (YSU), with the presence of a delegation from the YSU.
At the entrance of the hall, there was a display of new publications by Yerevan State University regarding the Armenian Genocide.
Hamazkayin Vahe Setian chief editor Hagop Havatian welcomed the guests in his speech, and stated that those present weren't simply united by letters and literature. What brought these two entities together 85 years later was Armenian Republic Education and Enlightenment Minister Nigol Aghpalian, who founded the Yerevan State University, as well as the Hamazkayin Armenian Educational and Cultural Association, and its publishing house, which next year celebrates its 85th anniversary. He went on to say that we show our veneration to Nigol Aghpalian for his initiatives, his decisions and his commitment to the work in all aspects of Armenian sectors.