Middle East
Regional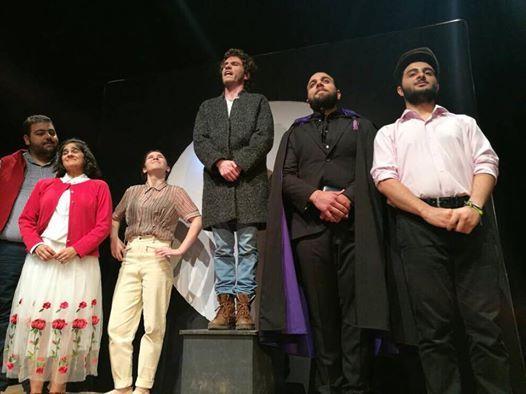 The young artists of Kaspar Ipekian Theater and director Hrayr Kalemkerian staged a half-hour performance. The psychological distress manifested in the performance in various ways, evoked laughter, and puzzled the audience.
In the first act, when the first two experimentators (Vardan Mgrdichian and Serouj Hovsepyan) try to enter into Leo's (Shahen Arapoghlian) brain and extract very different characters hidden there, the stage turns into Leon's inner world. In the simple decoration of the stage, there is a deck, where the characters appear from time to time. With each character's entrance, Leon appears in a completely different psychological state. Though all happens in a comic form, in reality it is very profound.
Preoccupied with this experiment, Leon turns into a teacher and goes to Kiulienchikov village, where the inhabitants have been cursed for more than two hundred years, and they suffer from being foolish. Leon has one mission in this village. It is to educate the village doctor's daughter, Sofia. If he succeeds in this mission, the villagers will be safe from being foolish.