Regional
USA & Canada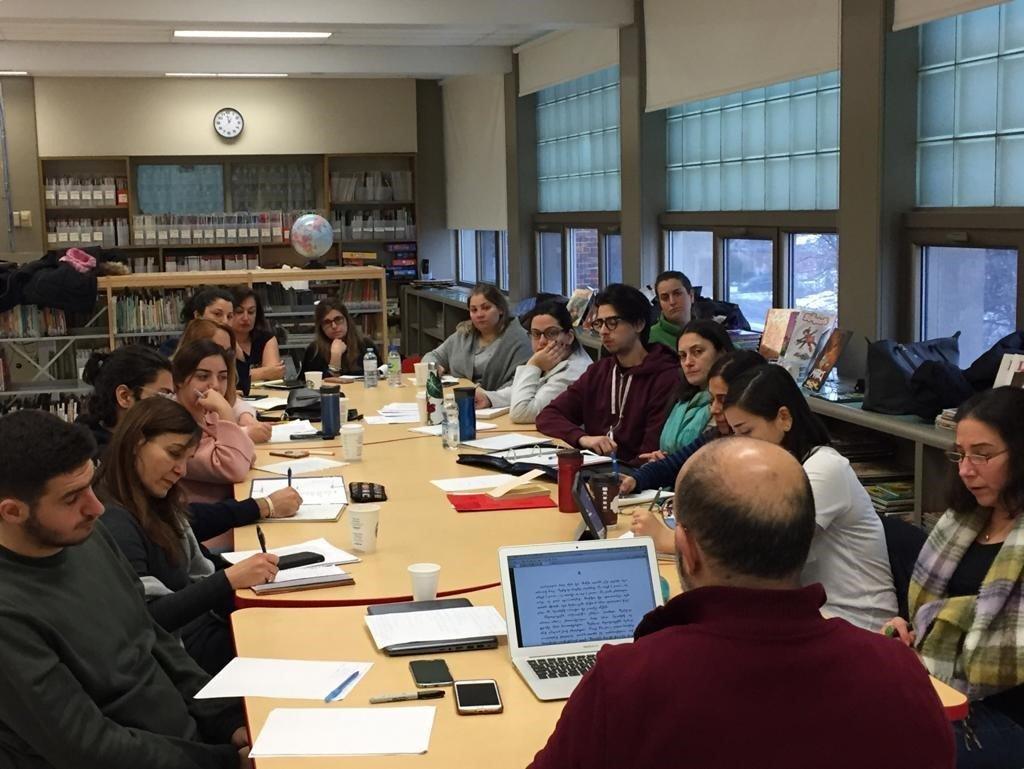 On January 11, 2020, at the Montreal's Sourp Hagop Armenian School hosted a class attended by 16 students, the Levon Shant Armenian Studies course, led by Dr. Viken Tufenkjian. The day's speaker was Istanbul-based writer, teacher, translator, and editor Sevan Deirmenjian, who spoke about Armenian literature in Istanbul after the Genocide.
The speaker began by outlining the political and cultural circumstances after 1915 in which writers in Turkey operated. He then spoke about six authors who are not well known outside of Istanbul: Yervant Gobelyan, Garbis Cancikyan, Vartan Gomigyan, Onnig Fechejian, Antan Özer, and Zaven Biberyan. Reading samples of each writer's work Deirmenjian reflected on their commonalities and individual styles.
Most of the writers who were surveyed in the class were being presented in Montreal for the first time. They thus piqued the students' curiosity and they paid close attention to the speaker's analysis. The three-hour class ended with an opportunity for the students to ask questions.
This course will continue through April 18, 2020. For more information, visit armenolog.wordpress.com.