Armenia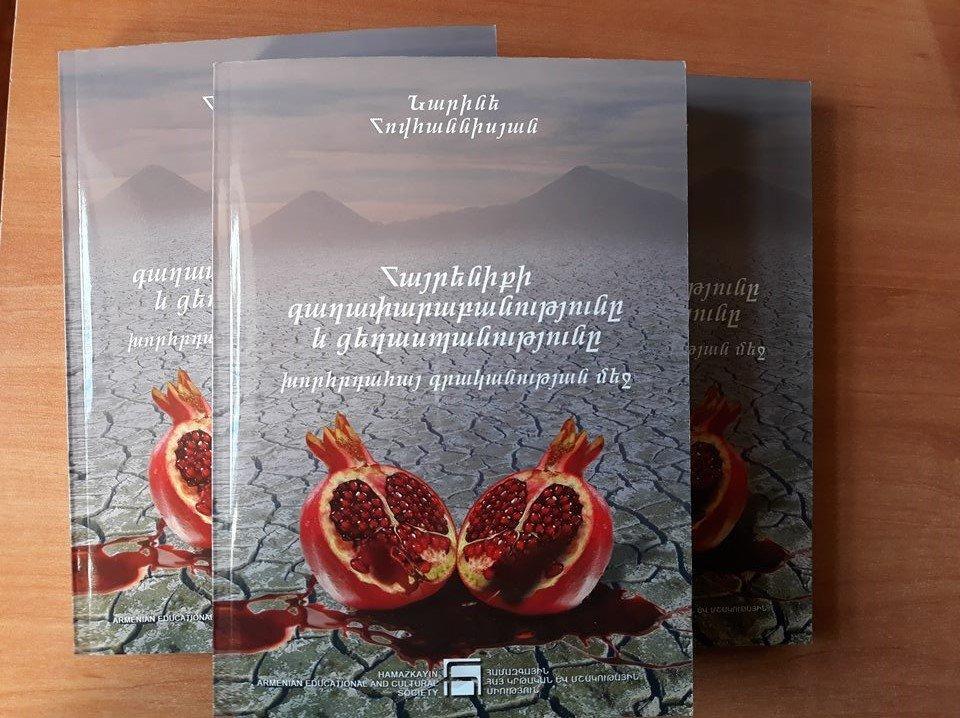 At the initiative of Hamazkayin's Artsakh office, the Tigran Metz Publishing House in Yerevan has published Hayreniki gaghaparabanutyune yev tseghaspanutyune khorhrdahay grakanutyan mej (The ideology of fatherland and the genocide in Soviet Armenian literature), a scholarly book by Narine Hovhannisyan, who holds a Ph.D. in philology and is a docent at Artsakh State University.
The book carries the imprimatur of the scholarly council of the university.
Dr. Hovhannisyan dedicates the volume to the centenary of the first Armenian republic
The focus of the book is the Western and Eastern Armenian literature of the early twentieth century. Dr. Hovhannisyan finds that writers exhibited a freedom-loving spirit, and their works reflect both the calamities and the triumphs of the era—the tragic losses and the hopes for rebirth. She reexamines literary lives, historical questions, and the values reflected in the works.
Professor Davit Gasparyan edited the volume.