Armenia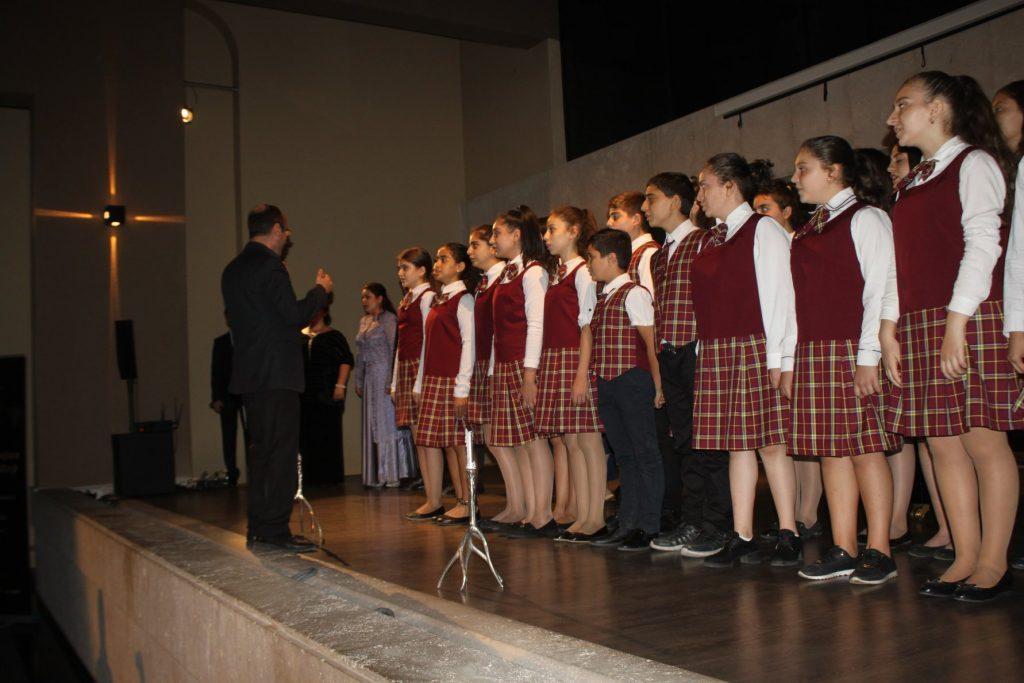 "You must love each other, love each other so much, in order to live" – Gomidas
On September 20, 2019, an evening of song titled "Lullaby of Apricot Nights" celebrated the 150th anniversary of the birth of Gomidas. The event, at the Komitas Museum-Institute, was held at the initiative of the Yerevan office of Hamazkayin.
The program included selections from the works of Gomidas, Parsegh Ganatchian, and Nicol Galanderian. Opera singers Narine Ananikyan, Diana Harutyunyan, Andranik Malkhasian, and Hovhannes Andreasian performed. The evening's concertmaster was Margarit Sargsyan, a professor at the Komitas Conservatory.
At the beginning of the anniversary event, the director of the Komitas Museum Institute Tatevik Shakhkulyan spoke about the legacy of the institute's namesake, Gomidas (spelled Komitas in Armenia).
Ganatchian and Galanderian were among Gomidas's students, and it was a special feature of this anniversary event that their works were performed alongside those of their teacher.
Hamazkayin Educational and Cultural Society, Yerevan Office, 23 September 2019