Armenia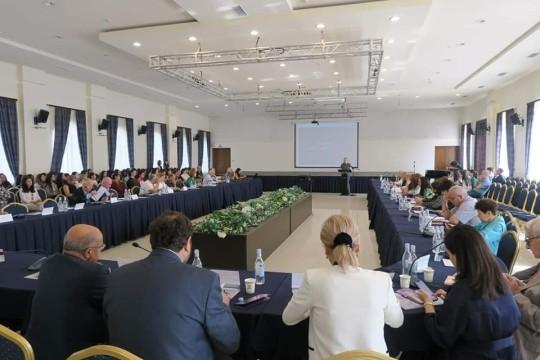 A conference titled, "Istanbul-Armenian Literature from the Middle of the Twentieth Century to Our Days," took place on September 23, 2022, at the Armenian State Pedagogical University. It was organized jointly by the Hamazkayin Armenian Educational and Cultural Association Yerevan Office and the university's Diaspora Research Center.
The conference started with a moment of silence to honor the memory of those recently killed in defense of the homeland.
Professor Suren Danielian, director of the Diaspora Research Center, made opening remarks.
Bishop Anushavan Zhamgochian read a message of blessing from Garegin II, the Catholicos of All Armenians. The message emphasized the role in the Armenian literature of Istanbul-Armenian writers who survived the Genocide.