Middle East
Regional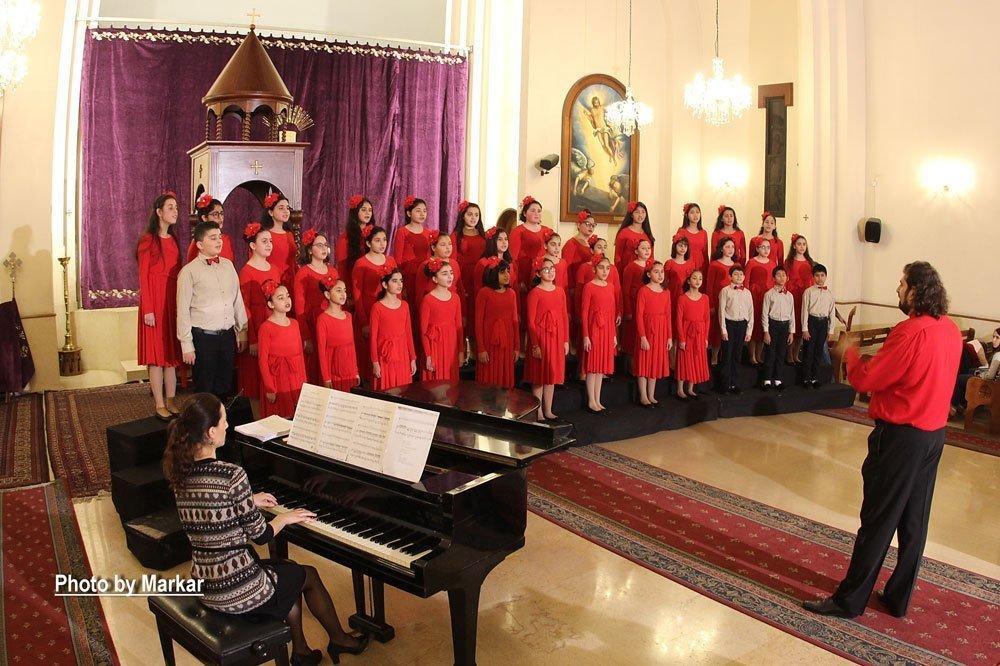 The first night of the Hamazkayin Gargach Youth and Children's Choir's Sacrament of Christmas Oratorio took place on Thursday, January 4, 2018, at the St. Vardanants Church. The performance conducted by Zakar Keshishian and accompanied by pianist Liana Haroutyunian was organized by the Regional Committee of Hamazkayin Lebanon.
The artistic director and conductor Zakar Keshishian delivered a welcoming speech at the beginning of the event wishing Merry Christmas and Happy New Year.
The first part of the concert included the songs Gargach, Beirut, Talzh, Talzh, and Santa Claus Is Comin' to Town, When the Saints Go Marching In, and Christmas Kum Ba Yah. The former member of Gargach and the former student of the Barsegh Ganachian Music School Tamar Eskenian accompanied the choir on the flute during the song Silent Night.