Armenia
Artsakh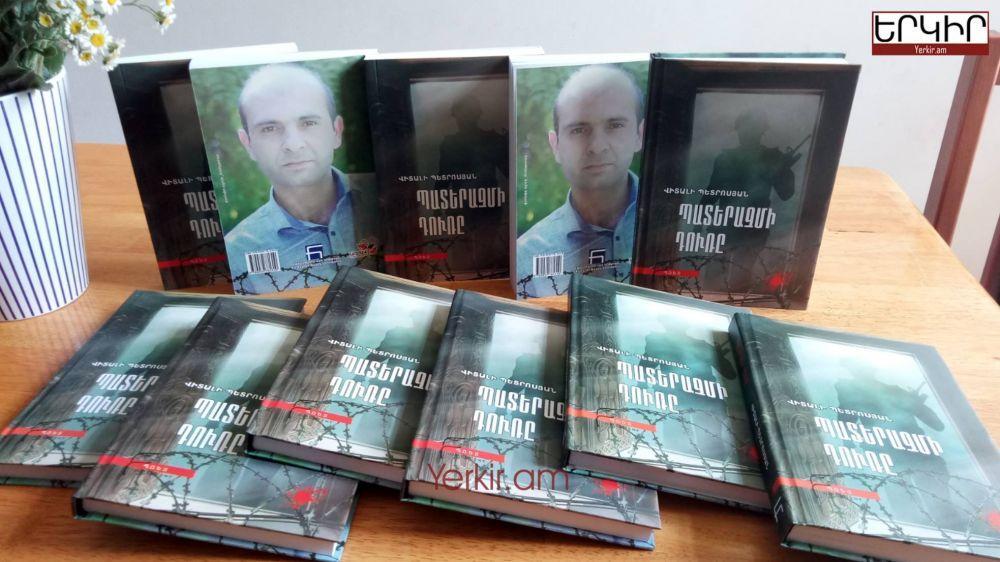 On July 2, 2021, the Yeghishe Charents Museum of Literature and Art in Yerevan hosted the launch of a new volume by the Hadrut native poet Vitaly Petrosyan. Paterazmi dure (The Door to War) is a collection of poems, including works written during the 44-day war over Artsakh. It was published with the support of the Hamazkayin Artsakh office and central office.
The print run is 250. "When we have tens of thousands of unhoused people, our boys are prisoners in Baku, we have 5,000 martyrs, thousands more injured soldiers, and Armenia continues to sell vegetables in the political arena; when we have a riven society, the role of literature and art becomes ever larger," Mr. Petrosyan said in his remarks, reported by yerkir.am
Hermine Avakyan, director of the Hamazkayin Artsakh office, said the book will be distributed in the diaspora as well, with excerpts in the diaspora press.