Regional
USA & Canada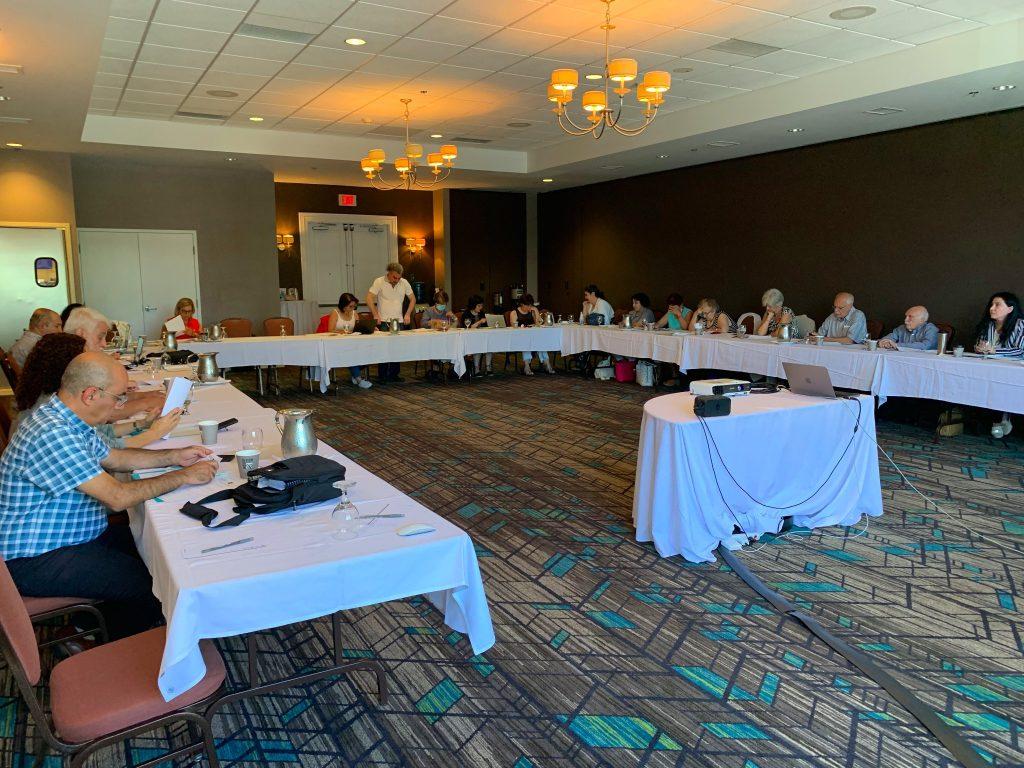 On August 6, 2022, the Hamazkayin Canada Region held its forty-fourth annual convention in Kingston, Ontario. A total of 28 delegates from Montreal, Toronto, Cambridge, and Vancouver attended.
Also present were Titar Kochkrian, representing the ARF Central Committee of Canada; Tamar Donabedian, representing the Hamazkayin Central Executive Board; Lorig Saboundjian, a member of the Hamazkayin Central Executive Board; and Ani Ohanian, representing the Armenian Relief Society.
The convention determined that the outgoing Regional Executive Board had, notwithstanding the pandemic, been successful and, indeed, could boast new achievements, including the reanimation of smaller chapter, a new website, the Artsakh Children's Fund, the donation to the staff of the Hamazkayin Djemaran in Lebanon, expanding the list of books available through the book sales program, and new publishing ventures.
The convention adopted resolutions calling for conferences and seminars in the region; exchanges between chapters; and continued support for the Artsakh Children's Fund.
At its conclusion, the convention elected a new Regional Executive Board comprising Tamar Chahinian, Anita Tobi, Eugenie Parseghian, Anahid Balian, and Taline Artinian Kelebozian.
Conventions hereafter will be held biannually.