Regional
USA & Canada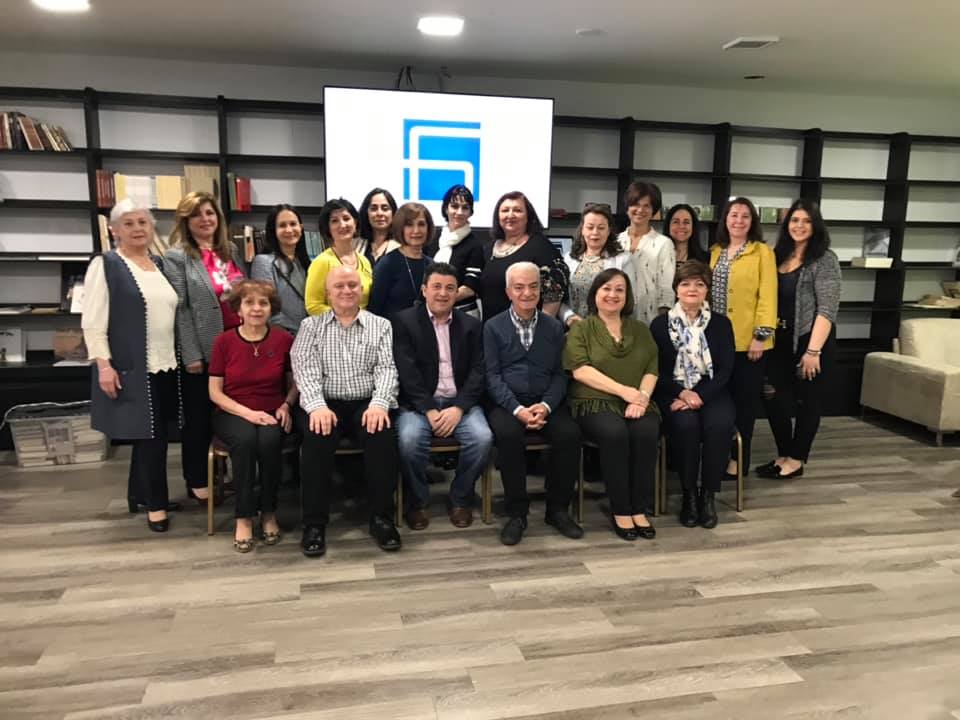 At the initiative of the Hamazkayin Central Executive Board, the regional executive boards of Canada, the Western USA, and the Eastern USA have periodically held joint meetings since 2015; the eleventh such meeting took place on March 16 and 17, 2019, in Los Angeles, at the Western USA board's Glendale head office. Present were Central Executive Board members Viken Tufenkjian, Hrayr Baronian, and Manoug Choukhajian, as well as all the members of the three regional executive boards and guests. The chairperson of the central board, Megerdich Megerdichian, joined the meeting by phone and expressed gratitude for the renewed vigor of the North American regions over recent years, the spirit of cooperation among the boards, and the prospect of joint activities.
The meeting brought together around twenty members of Hamazkayin, in three sessions over two days. Reports were read about new initiatives, ArtLinks, Youth Forum, and other recent efforts and improvements.
The boards also discussed the possibility of interregional cooperation, ways of raising funds, the potential of government funding for certain initiatives, efforts to draw in young people, and their vision for the next ten years of activity as Hamzakyin approaches its centennial.
The triregional meeting proceeded in a constructive spirit. Everyone present participated and contributed to the success of the meeting. Upcoming challenges include strengthening cultural activity and continuing to integrate young people, for which every effort will be made in the three regions.
Considering the issue of subscriptions to Pagin, the meeting emphasized the necessity of taking advantage of the convenience of PayPal payments.
On the evening of March 16, the members of the Central Executive Board and the chairs of the three regional boards visited the Western Prelacy of the Armenian Church, where they were welcomed by the Prelate, His Eminence Archbishop Moushegh Mardirossian. During the meeting, the prelate learned of the activities of the three regions, as well as the central board, and he promised his support in the realization of those goals.
Hamazkayin Armenian Educational and Cultural Society
Central, Western USA, Eastern USA, and Canada Regional Executive Boards
19 March 2019