Middle East
Regional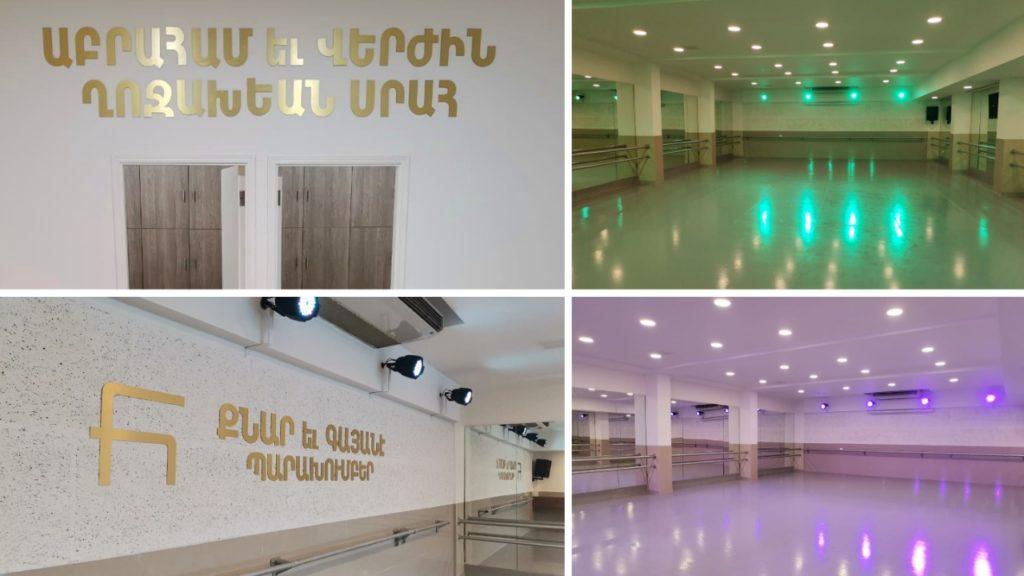 We note with pleasure that our community has always had benefactors who have given our national and cultural institutions their moral and financial support. They are all worthy of mention, but we would like to especially thank Mr. and Mrs. Hagop and Sonia Ghojakhian of San Francisco. Through their belief in Hamazkayin's mission, they make the impossible possible in these difficult times.
Cognizant of our organization's financial difficulties and boundless needs, through Ms. Sella Tenjoukian, they allocated $31,000 to the renovation of the Kayane Dance School and the studio for the Knar Dance Ensemble at the Levon Shant Center. The donation is in memory of Mr. Ghojakhian's parents, Apraham and Verzhin Ghojakhian.
Renovations began in August 2020 and ended in October, with the building ready to accept students; the coronavirus pandemic has delayed the opening.
The Hamazkayin Regional Executive Board for Lebanon thanks the Ghojakhians.
Benefactors and donors are a blessing to our communities, and we are always grateful for them.
Hamazkayin Regional Executive Board for Lebanon