Middle East
Regional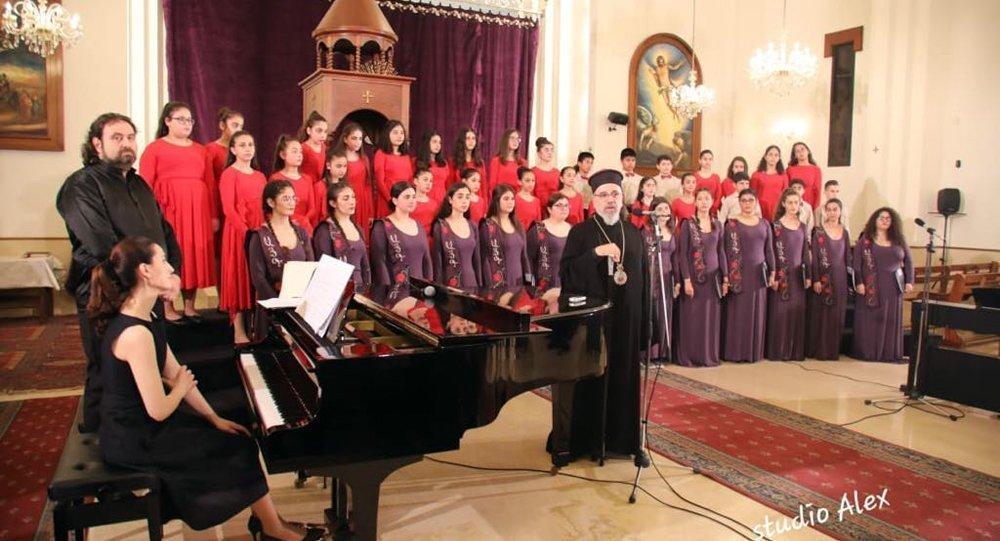 A concert of spiritual music performed by the Hamazkayin "Ayk" Youth Choir was held on April 13, 2019, at the Saints Vartanants Church in Bourj Hammoud in Beirut. The "Gargach" Teen Choir participated. The choirs were under the artistic direction of Zakar Keshishian, with Liana Harutiunian on piano. Held under the auspices of Archbishop Nareg Alemezian, prelate of the Armenians of Lebanon, and presided over by former energy minister Arthur Nazarian, the event was organized by the prelacy.
The concert began with the Lord's Prayer. Then the two choirs interpreted Yegmalian's badarag (mass) as rearranged by Mr. Keshishian for a choir with women's voices and children. The girls of the "Ayk" Choir sang eight sharagans (Armenian spirituals) associated with the repentance of Saint Mesrop Mashtots, arranged by Kevork Armenian. They performed three spirituals in English: "Sometimes I Feel Like a Motherless Child," "Amazing Grace," and "Kumbaya." At the end of the concert, the two choirs sang "Ave Maria," "Pour toi, Arménie," and "Yerevan-Erebuni."
The prelate spoke after the performance. He thanked everyone who made the evening a memorable one and praised the singers, the director, the pianist, the sponsor, and the audience, as well as Hamazkayin.