Middle East
Regional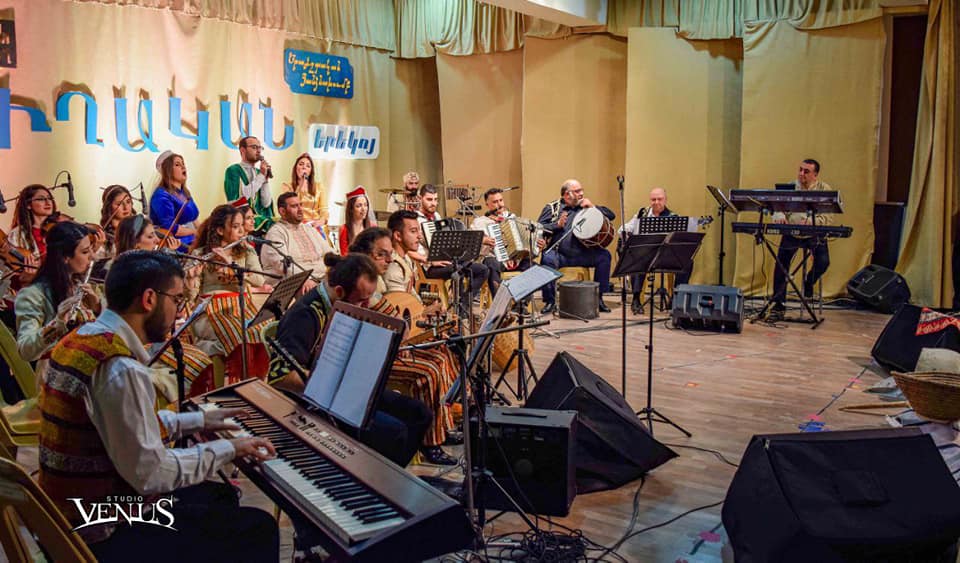 Under the aegis of Hamazkayin's Regional Executive Board for Syria, the coordinated efforts of the Aleppo, Latakia, and Kessab chapters made it possible for the Aleppo chapter's troubadour ensemble to perform in Kessab and Latakia. These events included introductory speeches, as well as large and enthusiastic audiences.
On May 1, 2021, the ensemble, under the artistic direction of Dr. Raffi Abejian, performed in Latakia. The next day, May 2, they performed in Kessab. These performances featured the gems of troubadour art, featuring both ensemble numbers and solos.
At the end of each concert, Central Executive Board chairperson Berj Boghigian spoke. He praised the cooperation of three of the five chapters in the region, which made the performances possible. He also praised the artistic director and artists.