Regional
USA & Canada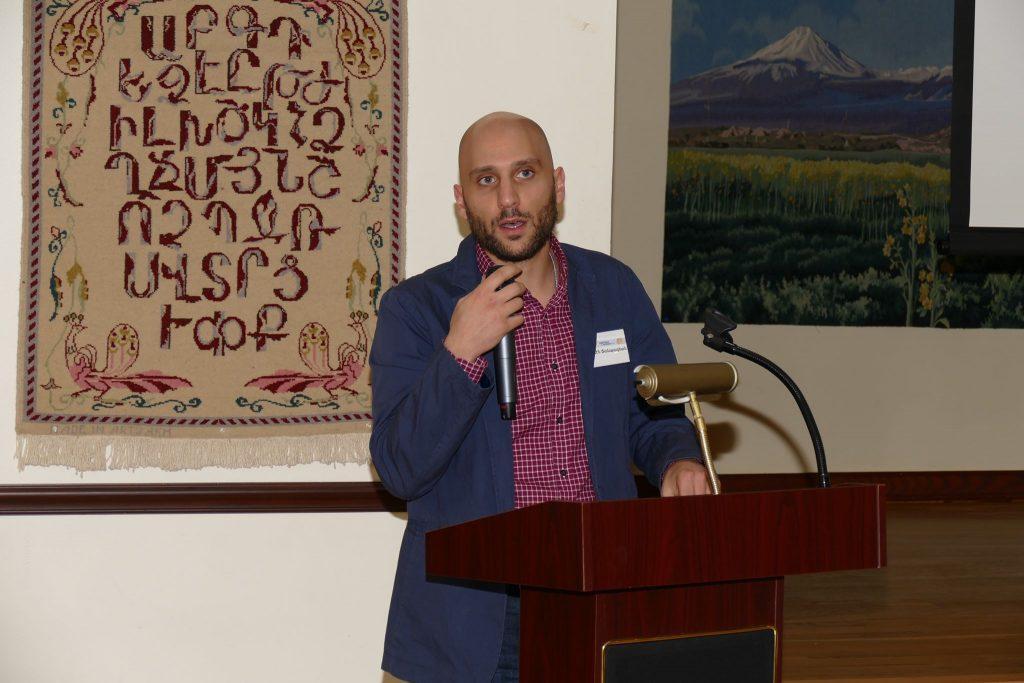 NEW YORK—The Hamazkayin Armenian Educational and Cultural Society's online cultural platform h-pem took part in a conference on the Armenian press on Nov. 26, 2019, in New York City.
The conference, which was held in celebration of the 120th and 85th anniversaries of the Hairenik and Armenian Weekly newspapers and in honor of 2019 being declared the "Year of the Armenian Press" by  His Holiness Aram I, Catholicos of the Great House of Cilicia, was organized by the Prelacy of the Armenian Apostolic Church (Eastern U.S.), the Armenian Revolutionary Fedeeration (ARF) Eastern U.S. Central Committee, as well as the Hairenik Association and its newspapers.
H-Pem editor Rupen Janbazian moderated an English panel featuring former Armenian Weekly editor Georgi-Ann Oshagan and Armenian Mirror Spectator assistant editor Aram Arkun. The journalists discussed the impact of the Hairenik and Armenian Weekly on the Armenian experience and how community newspapers are handling today's societal and technological changes.
"Even back in the 1930s, the necessity of English-language Armenian news publications existed, and that necessity has only grown over the years," said former Weekly editor Janbazian, who is now leading Hamazkayin's innovative online cultural platform. "The creation of a platform to engage young Armenians, and non-Armenians for that matter, with Armenian culture in the English language is a long time coming."
Janbazian went on to explain that the decision to establish an English-language cultural platform was taken back in 2014, when Hamazkayin's seventh International General Assembly outlined the creation of an innovative online platform to more effectively implement the 91-year-old organization's mission and to reach a mass of Armenians in the diaspora, "which had largely been left out of the conversation,"
"Our platform, h-pem, is meant to be something that we did not previously have in the Armenian reality—to use Armenian arts and culture as the focal point to create a space for creative engagement, conversation, and participation. Our mission is not to become a news outlet or magazine in the traditional sense," Janbazian explained. "By using English as our primary language, we try to foster communication and interaction between the dispersed masses of Armenians and inspire a new generation of English-speaking Armenians to embrace their cultural heritage," he went on.
Launched and made available to the public in May 2019, h-pem's mission is to reach Armenian communities around the world and help Armenians—particularly Armenian youth—(re)connect with their homeland and culture in new, creative, and cooperative ways.
Read more about the conference in the Armenian Weekly:  https://armenianweekly.com/2019/10/30/hairenik-armenian-weekly-host-conference-on-the-armenian-press/