Middle East
Regional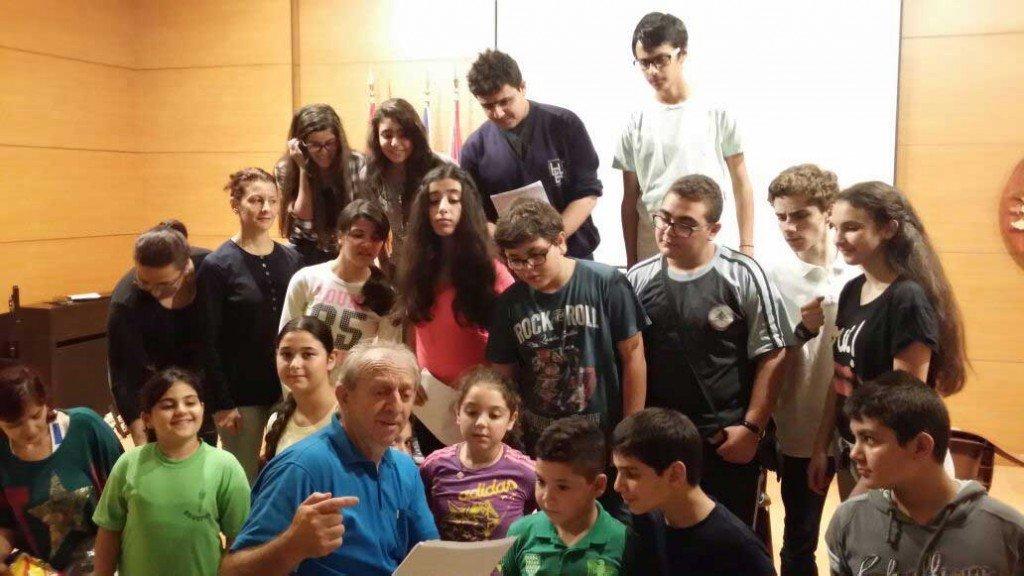 The first rehearsal of the perfomance "Golden Apple" of "Areg" Theatrical Troupe took place on Tuesday, 28 October 2014, at Hamazkayin's "L. Shant" Center.
The literary basis of the performance is Hovhannes Tumanyan's fairy tale "Sparrow". The new, unique and comic interpretation of the tale with its spacious plot has obtained an actual global objective due to its author Robert Arakelian, the artistic director of "Areg" Drama School. The duration of the performance is one hour.
The students of "Areg" Drama School directed by Robert Arakelian, embody over thirty characters of the play. The students of the Choreographic School "Gayane" perform two dances under the supervision of the native Armenian choreographer Karen Makinian.
The performances of the Christmas joyful musical show "Golden Apple" will start on December 11, 2014 at "Hagop Der Melkonian" Theater Hall.
Director Robert Arakelian, in parallel with "Golden Apple", is preparing also his next performance dedicated to the 100th anniversary of the Armenian Genocide that will take place in the spring of 2015.
The Hamazkayin's "Areg" Drama School continues the reception of the talented students fond of stage acting at "L. Shant" and "N. Aghpalian" Sport-Cultural Complex.
"Aztag" Daily